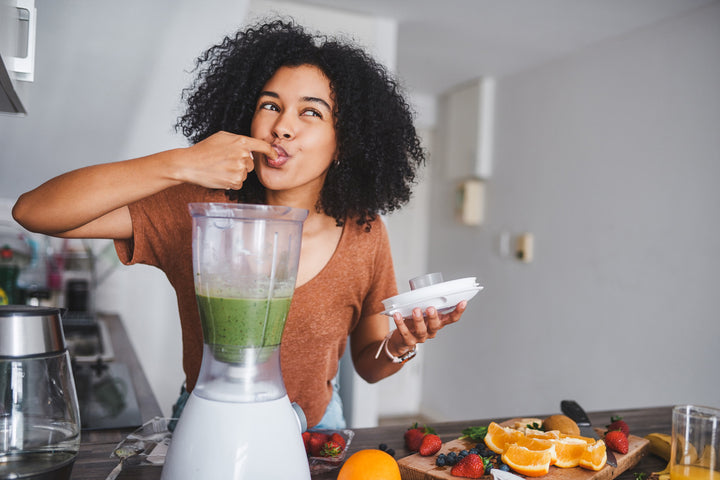 Antrodia camphorata, also known as the stout camphor fungus, is commonly used in Traditional Chinese Medicine for its ability to help support immunity, fight fatigue, and even ward off itching, which can be brought on by allergies. Endemic to Taiwan, the mushroom contains biologically active and naturally occurring compounds and antioxidant activities, which are said to help scavenge free radicals and detoxify the liver. To understand how this functional mushroom can be used to support your immune system and help replenish your energy, here's a brief history of Antrodia camphorata and how to integrate it into your daily routine for detoxification and restorative effects.
A Brief History of Antrodia Camphorata
A fungus that only grows on the brown heartwood of Cinnamomum kanehirae Hayata in Taiwan at altitudes between 450 and 2000 meters, Antrodia camphorata was traditionally used by Taiwanese aborigines as a prescription for alcohol toxicity and exhaustion. Chinese folk medicine also used the mushroom for liver diseases, food and drug intoxication, abdominal pain, hypertension, and itchy skin. It wasn't until 1990 that Antrodia camphorata, also referred to as Niuchangchih, was reported as a new species deserving of scientific investigation. As researchers began to validate the functional mushroom's health benefits, the government decided to formally protect the endemic tree species, making Antrodia camphorata rare and expensive.
Benefits of Antrodia Camphorata
Over 78 compounds consisting of terpenoids, benzenoids, lignans, benzoquinone derivatives, succinic and maleic derivatives, in addition to polysaccharides have been identified in Antrodia camphorata. This unique biological makeup has been credited as having potential antioxidant effects, which have been linked to targeting and scavenging free radicals, which is a leading cause of accelerated aging and oxidative stress. The fungus is also said to be protective, with detoxifying effects in the liver related to alcohol intake. Some other possible benefits of using Antrodia camphorata include:
Who Should Take Antrodia Camphorata?
The demands of modern life can put a strain on anyone's immune system and energy levels, making Antrodia camphorata an appealing supplement for just about anyone seeking more energy and better whole-body health. It can be especially useful for those seeking to detoxify their system, or to rebuild their immunity after illness. Because of its detoxifying effects and ability to rebuild strength and energy, Antrodia camphorata can also be helpful for pre- and post-workout support. And since some evidence shows that the functional mushroom has been linked to liver support, those suffering from liver-related diseases are encouraged to consider the advice of their doctor to see if Antrodia camphorata may help.    
How to Take This Functional Mushroom
With Om's Restore blend, the healing properties of this traditional Taiwanese remedy can be easily added to your daily wellness routine. In addition to Antrodia camphorata, the organic powder contains King Trumpet, Cordyceps militaris and Reishi for more energy and a rock-solid immune system. Simply add one teaspoon to your favorite drink or recipe to detox, recover and rebalance.
Erica Garza is an author and essayist from Los Angeles. Her writing has appeared in TIME, Health, Glamour, Good Housekeeping, Women's Health, and VICE.
References: