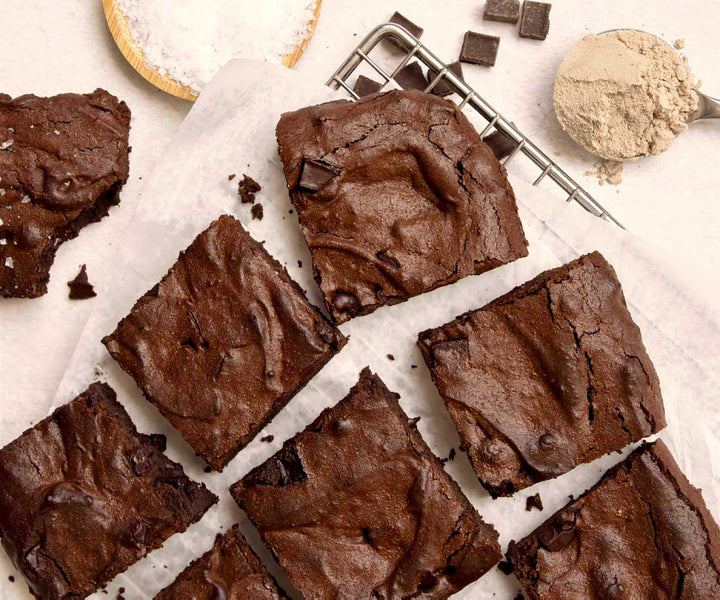 Ingredients
1.5 cups semi-sweet chocolate chips, divided
½ cup refined coconut oil, 95 grams
3 eggs
¾ cup coconut sugar
2 teaspoons vanilla extract
cup almond flour
2 tablespoons cocoa powder
½ teaspoon salt
Directions
Preheat the oven to 350 Fahrenheit. Line an 8×8 pan with parchment paper and set aside.
Combine 1 cup of the chocolate chips (keep the other 1/2 cup aside for now) and coconut oil in a bowl.
Melt in the microwave using 30 second intervals, stirring between each, until fully melted.
Meanwhile, add the eggs and coconut sugar to a bowl or bowl of a stand mixer and beat together for about 1 minute.
Beat in the vanilla and the chocolate once melted.
Add in the remaining dry ingredients and beat until a smooth batter form.
Fold in the remaining 1/2 cup of chocolate chips.
Add the batter to the prepared pan and bake for 22-28 minutes.
Remove from the oven and let cool in the pan for 10 minutes, then lift out and let cool before slicing. Enjoy!