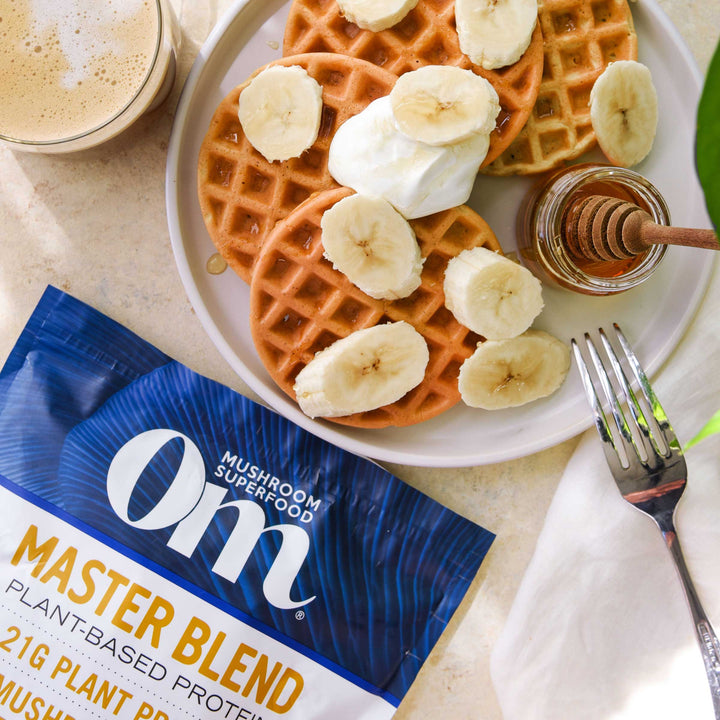 Ingredients
⅔ cup creamy peanut or almond butter
4 tbsp coconut oil (melted)
6 large eggs (at room temperature)
4 tsp vanilla extract
½ cup sugar or coconut sugar
1 tsp baking powder
½ tsp salt
Directions
In a blender, blend the peanut/almond butter, melted coconut oil, eggs, and vanilla until smooth.
Add the protein powder, sugar, baking powder, and sea salt. Blend again until smooth.
Preheat your waffle maker. Transfer the batter into the waffle iron and distribute evenly.
Cook for 2-3 minutes. When it is done, there is almost no steam coming out of the waffle maker.
Let protein waffles cool for a few minutes and enjoy!