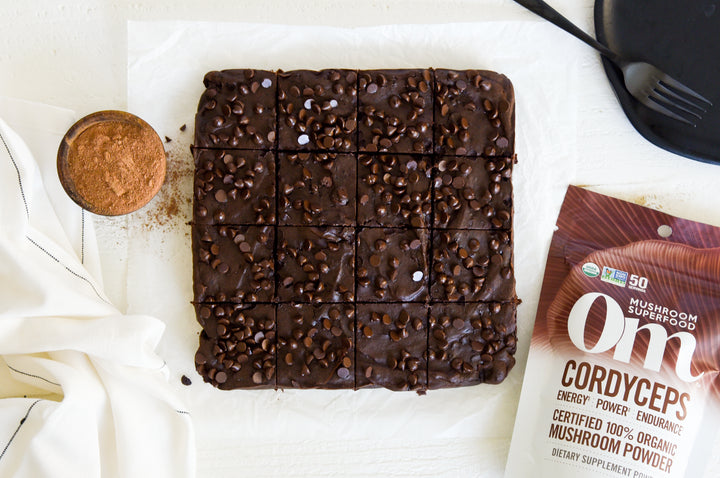 Recipe Type(s): Gluten-free, dairy free
Ingredients
1 can Black Beans, rinsed and drained
3 eggs
1/3 cup coconut oil
1/2 cacao powder
1/8 teaspoon sea salt
2 tablespoons Om Cordyceps Mushroom Powder
1 teaspoon vanilla extract
1/2 cup maple syrup
3/4 cup dairy free chocolate chips, divided
Directions
Preheat oven to 350°F and line an 8x8" baking pan with parchment paper.
In a food processor mix black beans, eggs, coconut oil, cacao powder, sea salt, Om Cordyceps mushroom powder, vanilla extract and maple syrup.
Once smooth, add ½ cup chocolate chips and mix with a spoon until evenly distributed.
Spread mixture evenly in prepared baking dish and top with remaining ¼ cup chocolate chips.
Bake for 30-35 minutes until a toothpick comes out clean.
Let cool and enjoy!