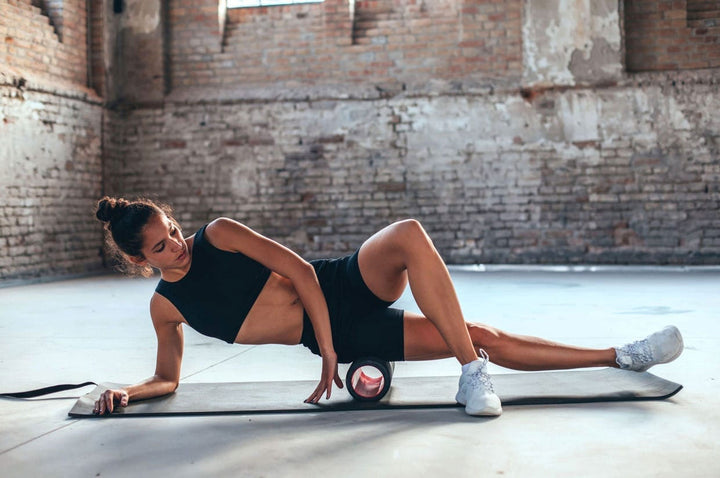 After a long workout, you're likely to experience fatigue and sore muscles. Extended periods of exercise are great for physical health and mental well-being, but your body needs time to rest and recover from the temporary damage caused by intense exercise. 
Functional mushrooms can assist in the recovery process and help with recovery after exercise. Read on to learn more about four of the best mushrooms for  increasing endurance and making your recovery easier.
1. Cordyceps for Increasing Oxygen Availability
The Cordyceps mushroom has a long history of use by Chinese and Tibetan people to improve respiratory health and increase energy and stamina among people living at high altitudes. This reputation is supported by recent research showing that cordyceps has a positive effect on the body's ability to use oxygen effectively. This mushroom improves exercise performance by increasing the availability of oxygen in the body.
2. Reishi for Fighting Free Radical Damage
Reishi is a powerhouse mushroom traditionally used to help with fatigue, increase longevity and support the immune system. Studies show that Reishi increases beneficial immune system activity, helps regulate blood sugar levels, packs plenty of antioxidants,and shows effective antiviral and antibacterial activity. 
These wide-ranging benefits can help increase overall health, but it is the antioxidant component of Reishi that makes it especially valuable for exercise recovery. Prolonged exercise creates oxidative stress from free radicals in the body, but antioxidant-rich foods and supplements can help with the harmful effects of oxidative stress.
3. Antrodia Camphorata for Fatigue
Antrodia camphorata, a mushroom native to Taiwan, has been historically used to promote energy and liver health. Because of its significant antioxidant levels, Antrodia camphorata may help with oxidative stress after exercise. It also has been shown to help with fatigue after strenuous exercise, making it a great choice for post-workout supplementation.
4. King Trumpet for More Antioxidants
King Trumpet mushrooms are packed with antioxidants, especially the vital nutrients ergothioneine and selenium. These mushrooms have been shown to support health cholesterol levels and help with weight loss as well as having a positive effect on bone health. It's well-known that regular exercise can help maintain a healthy weight and build strong bones and muscles. Using King Trumpet in combination with your exercise routine can help support those benefits, while aiding in recovery from oxidative stress by providing important antioxidants.
How to Add Recovery-Friendly Mushrooms to Your Routine
There is strong evidence that functional mushrooms support overall health, while also helping with the recovery process after strenuous exercise. But what is the best time to take mushrooms after a workout for optimal recovery? Muscle soreness usually reaches its peak between 24 and 72 hours after the period of exercise, so consider using mushrooms right after exercising, to help support the recovery process. 
Om Mushroom Superfoods offers single-mushroom powders if you want to take Cordyceps or Reishi alone. For even more benefits, try the Restore blend, which combines King Trumpet, Cordyceps, Reishi and Antrodia camphorata for a powerhouse of mushroom goodness. Just scoop and add the powder to juice, water, or your post-workout snack. Don't have time to mix powder into food or drink? Try the convenient capsules instead and support recovery from strenuous exercise.
Amy Smith is a writer, educator, and health-conscious mother of six, living on a small homestead in rural Pennsylvania. She produces informative online content for a variety of clients in the fields of natural living, health and wellness, family and parenting.
Sources: