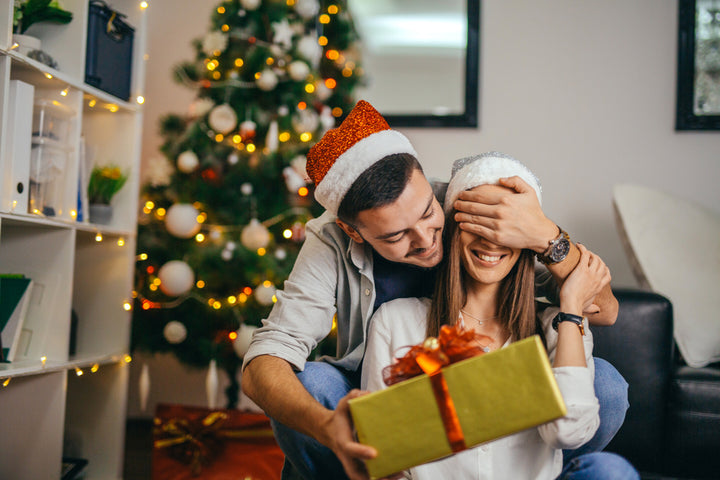 Give the gift of good health this year by treating everyone you know to functional mushrooms. With an abundance of important health benefits, which range from increased energy to improved cognitive function, functional mushrooms promote vitality and immunity for whole-body wellness. Though they may seem like a new health trend, their efficacy has been established though thousands of years of use in eastern cultures. With every type of mushroom offering its own unique benefits — from chaga's anti-aging properties to turkey tail's immunity activators — functional mushrooms are the top holiday gift ideas for coworkers, friends and family members this year.
For the Hardworking Graduate Student
Give someone who's finishing a thesis or balancing the demands of work and school an advantage with Om Lion's Mane. Often referred to as "the smart mushroom" for its ability to support cognitive and neurological health, Lion's Mane is full of nutrients such as erinacines and hericenones to keep brain fog at bay and help you stay alert no matter what challenges come your way. Some studies have even shown that Lion's Mane can stimulate the synthesis of nerve growth factor, which promotes the growth and normal function of nerve cells,  and brain-derived neurotrophic factor, which promotes the survival of nerve cells. Lion's Mane is available from Om in 100 percent organic mushroom powder or in capsule form. You can also opt for Brain Fuel+, which is an expertly curated blend of organic Lion's Mane and reishi, plus folate — one of the body's key building blocks.
For Mom, Dad or Another Senior in Your Life
A great gift for Mom, Dad or a senior in your life, chaga is known to have some of the highest levels of antioxidants with powerful anti-aging properties. Some studies have suggested that chaga boosts immunity. Mom or Dad can enjoy 50 servings of this youth elixir in Om Chaga powder or a 30-day supply in capsule form. Mom might especially like the Om Beauty blend, which features chaga, king trumpet, cordyceps, maitake and shiitake for lustrous hair, glowing skin and strong nails.
For the Fitness Buff
A powerful blend of energy-boosting cordyceps, clarity-enhancing Lion's Mane, and immunity-supporting reishi is the ideal holiday gift idea for the fitness enthusiast in your life. Whether that person is a powerlifter or a yogi, the Om Fit product provides the natural energy needed to get through a workout and also aids post-workout recovery. For one who already runs on high energy but still struggles with recovery, choose Om Restore, a blend of king trumpet, cordyceps, reishi and Antroida camphorate to help detox and recover with ease.
The Friend Who Loves to Cook
A friend who's always Instagramming culinary creations will love adding functional mushrooms to recipes or discovering new dishes with Om. Om makes it easy to incorporate functional mushroom powders into food and beverages. The recipe for immunity-boosting vegan gold milk latte is powered by turkey tail, maitake and other beneficial nutrients in the Om Immune blend. The recipe for mini-chocolate reishi donuts uses balancing reishi powder. Whether you think your friend could use more energy, mental stamina or immunity support, consider functional mushrooms as a gift this holiday season.