{"id":4524257050720,"title":"Mushroom Hot Chocolate Blend","handle":"mushroom-powered-hot-chocolate-blend","description":"\u003ch2\u003eHot Chocolate Blend\u003c\/h2\u003e\n\u003cp\u003eTry a rich, warm cup of our Hot Chocolate Blend to help you focus, de-stress and chill. Premium, Dutch Cocoa known for its distinctive soft, creamy taste and packed with flavonoids, naturally-occurring antioxidants to help fight against free radicals. Combined with organic Lion's Mane, Reishi, Chaga and Turkey Tail superfood mushrooms, plus Ashwagandha for centering and vibrant health.‡\u003c\/p\u003e","published_at":"2021-08-19T11:59:51-07:00","created_at":"2020-02-26T20:01:47-08:00","vendor":"Om Mushroom Superfood","type":"Functional Beverages","tags":["chaga","cognitive support","drink mixes","lion's mane","reishi","stress management","turkey tail","YGroup_hot-chocolate"],"price":2199,"price_min":2199,"price_max":3999,"available":true,"price_varies":true,"compare_at_price":null,"compare_at_price_min":0,"compare_at_price_max":0,"compare_at_price_varies":false,"variants":[{"id":36824012226718,"title":"10 Servings \/ Single Serving Packets \/ Hot Chocolate","option1":"10 Servings","option2":"Single Serving Packets","option3":"Hot Chocolate","sku":"60740","requires_shipping":true,"taxable":true,"featured_image":{"id":36207435808926,"product_id":4524257050720,"position":2,"created_at":"2023-09-22T16:41:18-07:00","updated_at":"2023-09-22T16:41:23-07:00","alt":"variant1","width":2400,"height":2400,"src":"\/\/ommushrooms.com\/cdn\/shop\/files\/HotChocolate_ClosedBoxSachet.jpg?v=1695426083","variant_ids":[36824012226718]},"available":true,"name":"Mushroom Hot Chocolate Blend - 10 Servings \/ Single Serving Packets \/ Hot Chocolate","public_title":"10 Servings \/ Single Serving Packets \/ Hot Chocolate","options":["10 Servings","Single Serving Packets","Hot Chocolate"],"price":2199,"weight":91,"compare_at_price":null,"inventory_management":"shopify","barcode":"856210008936","featured_media":{"alt":"variant1","id":28703482740894,"position":2,"preview_image":{"aspect_ratio":1.0,"height":2400,"width":2400,"src":"\/\/ommushrooms.com\/cdn\/shop\/files\/HotChocolate_ClosedBoxSachet.jpg?v=1695426083"}},"requires_selling_plan":false,"selling_plan_allocations":[{"price_adjustments":[{"position":1,"price":1869}],"price":1869,"compare_at_price":2199,"per_delivery_price":1869,"selling_plan_id":1619099806,"selling_plan_group_id":"55e6ecfa545e3d8b120d694f5f11dd620b1f2cdb"},{"price_adjustments":[{"position":1,"price":1869}],"price":1869,"compare_at_price":2199,"per_delivery_price":1869,"selling_plan_id":1619132574,"selling_plan_group_id":"55e6ecfa545e3d8b120d694f5f11dd620b1f2cdb"},{"price_adjustments":[{"position":1,"price":1869}],"price":1869,"compare_at_price":2199,"per_delivery_price":1869,"selling_plan_id":1619165342,"selling_plan_group_id":"55e6ecfa545e3d8b120d694f5f11dd620b1f2cdb"},{"price_adjustments":[{"position":1,"price":1869}],"price":1869,"compare_at_price":2199,"per_delivery_price":1869,"selling_plan_id":1619198110,"selling_plan_group_id":"55e6ecfa545e3d8b120d694f5f11dd620b1f2cdb"},{"price_adjustments":[{"position":1,"price":1869}],"price":1869,"compare_at_price":2199,"per_delivery_price":1869,"selling_plan_id":1619230878,"selling_plan_group_id":"55e6ecfa545e3d8b120d694f5f11dd620b1f2cdb"},{"price_adjustments":[{"position":1,"price":1869}],"price":1869,"compare_at_price":2199,"per_delivery_price":1869,"selling_plan_id":1619263646,"selling_plan_group_id":"55e6ecfa545e3d8b120d694f5f11dd620b1f2cdb"}],"quantity_rule":{"min":1,"max":null,"increment":1}},{"id":40698769342622,"title":"30 Servings | 8.47 oz (240g) \/ Canister \/ Hot Chocolate","option1":"30 Servings | 8.47 oz (240g)","option2":"Canister","option3":"Hot Chocolate","sku":"60746","requires_shipping":true,"taxable":true,"featured_image":{"id":30471953449118,"product_id":4524257050720,"position":3,"created_at":"2021-08-31T14:03:37-07:00","updated_at":"2023-09-22T16:41:23-07:00","alt":"variant2","width":2400,"height":2400,"src":"\/\/ommushrooms.com\/cdn\/shop\/products\/Multiserve_HotChocolate.jpg?v=1695426083","variant_ids":[40698769342622]},"available":true,"name":"Mushroom Hot Chocolate Blend - 30 Servings | 8.47 oz (240g) \/ Canister \/ Hot Chocolate","public_title":"30 Servings | 8.47 oz (240g) \/ Canister \/ Hot Chocolate","options":["30 Servings | 8.47 oz (240g)","Canister","Hot Chocolate"],"price":3999,"weight":227,"compare_at_price":null,"inventory_management":"shopify","barcode":"850011996898","featured_media":{"alt":"variant2","id":22838969925790,"position":3,"preview_image":{"aspect_ratio":1.0,"height":2400,"width":2400,"src":"\/\/ommushrooms.com\/cdn\/shop\/products\/Multiserve_HotChocolate.jpg?v=1695426083"}},"requires_selling_plan":false,"selling_plan_allocations":[{"price_adjustments":[{"position":1,"price":3399}],"price":3399,"compare_at_price":3999,"per_delivery_price":3399,"selling_plan_id":1619099806,"selling_plan_group_id":"55e6ecfa545e3d8b120d694f5f11dd620b1f2cdb"},{"price_adjustments":[{"position":1,"price":3399}],"price":3399,"compare_at_price":3999,"per_delivery_price":3399,"selling_plan_id":1619132574,"selling_plan_group_id":"55e6ecfa545e3d8b120d694f5f11dd620b1f2cdb"},{"price_adjustments":[{"position":1,"price":3399}],"price":3399,"compare_at_price":3999,"per_delivery_price":3399,"selling_plan_id":1619165342,"selling_plan_group_id":"55e6ecfa545e3d8b120d694f5f11dd620b1f2cdb"},{"price_adjustments":[{"position":1,"price":3399}],"price":3399,"compare_at_price":3999,"per_delivery_price":3399,"selling_plan_id":1619198110,"selling_plan_group_id":"55e6ecfa545e3d8b120d694f5f11dd620b1f2cdb"},{"price_adjustments":[{"position":1,"price":3399}],"price":3399,"compare_at_price":3999,"per_delivery_price":3399,"selling_plan_id":1619230878,"selling_plan_group_id":"55e6ecfa545e3d8b120d694f5f11dd620b1f2cdb"},{"price_adjustments":[{"position":1,"price":3399}],"price":3399,"compare_at_price":3999,"per_delivery_price":3399,"selling_plan_id":1619263646,"selling_plan_group_id":"55e6ecfa545e3d8b120d694f5f11dd620b1f2cdb"}],"quantity_rule":{"min":1,"max":null,"increment":1}}],"images":["\/\/ommushrooms.com\/cdn\/shop\/products\/Multiserve_HotChocolateBlend_featured_24d66c6e-7cb0-4f09-ad0a-0687a4b2c959.jpg?v=1631226571","\/\/ommushrooms.com\/cdn\/shop\/files\/HotChocolate_ClosedBoxSachet.jpg?v=1695426083","\/\/ommushrooms.com\/cdn\/shop\/products\/Multiserve_HotChocolate.jpg?v=1695426083","\/\/ommushrooms.com\/cdn\/shop\/products\/hotchocback.jpg?v=1695426083","\/\/ommushrooms.com\/cdn\/shop\/products\/Multiserve_HotChocolate_SFP.jpg?v=1695426083","\/\/ommushrooms.com\/cdn\/shop\/products\/Om_HotChoc_Tile2copy.jpg?v=1695426083","\/\/ommushrooms.com\/cdn\/shop\/products\/HC_Tile4.jpg?v=1695426083","\/\/ommushrooms.com\/cdn\/shop\/products\/Om_HotChoc_Tile5.jpg?v=1695426083","\/\/ommushrooms.com\/cdn\/shop\/products\/HC_Tile6.jpg?v=1695426083","\/\/ommushrooms.com\/cdn\/shop\/products\/OM_HotDrinks_Tile1_HotChoc_b84272e9-7e3d-4ec4-ab35-02fa73791311.jpg?v=1695426083","\/\/ommushrooms.com\/cdn\/shop\/products\/OM_HotDrinks_Tile7_HotChoc_35399bec-20fe-4176-8388-e1dee960f42a.jpg?v=1695426083"],"featured_image":"\/\/ommushrooms.com\/cdn\/shop\/products\/Multiserve_HotChocolateBlend_featured_24d66c6e-7cb0-4f09-ad0a-0687a4b2c959.jpg?v=1631226571","options":["Size","Format","Beverage"],"media":[{"alt":"hide","id":22966658171038,"position":1,"preview_image":{"aspect_ratio":1.0,"height":2400,"width":2400,"src":"\/\/ommushrooms.com\/cdn\/shop\/products\/Multiserve_HotChocolateBlend_featured_24d66c6e-7cb0-4f09-ad0a-0687a4b2c959.jpg?v=1631226571"},"aspect_ratio":1.0,"height":2400,"media_type":"image","src":"\/\/ommushrooms.com\/cdn\/shop\/products\/Multiserve_HotChocolateBlend_featured_24d66c6e-7cb0-4f09-ad0a-0687a4b2c959.jpg?v=1631226571","width":2400},{"alt":"variant1","id":28703482740894,"position":2,"preview_image":{"aspect_ratio":1.0,"height":2400,"width":2400,"src":"\/\/ommushrooms.com\/cdn\/shop\/files\/HotChocolate_ClosedBoxSachet.jpg?v=1695426083"},"aspect_ratio":1.0,"height":2400,"media_type":"image","src":"\/\/ommushrooms.com\/cdn\/shop\/files\/HotChocolate_ClosedBoxSachet.jpg?v=1695426083","width":2400},{"alt":"variant2","id":22838969925790,"position":3,"preview_image":{"aspect_ratio":1.0,"height":2400,"width":2400,"src":"\/\/ommushrooms.com\/cdn\/shop\/products\/Multiserve_HotChocolate.jpg?v=1695426083"},"aspect_ratio":1.0,"height":2400,"media_type":"image","src":"\/\/ommushrooms.com\/cdn\/shop\/products\/Multiserve_HotChocolate.jpg?v=1695426083","width":2400},{"alt":"variant1","id":11653736005790,"position":4,"preview_image":{"aspect_ratio":1.0,"height":1600,"width":1600,"src":"\/\/ommushrooms.com\/cdn\/shop\/products\/hotchocback.jpg?v=1695426083"},"aspect_ratio":1.0,"height":1600,"media_type":"image","src":"\/\/ommushrooms.com\/cdn\/shop\/products\/hotchocback.jpg?v=1695426083","width":1600},{"alt":"variant2","id":22965308391582,"position":5,"preview_image":{"aspect_ratio":1.0,"height":2400,"width":2400,"src":"\/\/ommushrooms.com\/cdn\/shop\/products\/Multiserve_HotChocolate_SFP.jpg?v=1695426083"},"aspect_ratio":1.0,"height":2400,"media_type":"image","src":"\/\/ommushrooms.com\/cdn\/shop\/products\/Multiserve_HotChocolate_SFP.jpg?v=1695426083","width":2400},{"alt":null,"id":25345042645150,"position":6,"preview_image":{"aspect_ratio":1.0,"height":2560,"width":2560,"src":"\/\/ommushrooms.com\/cdn\/shop\/products\/Om_HotChoc_Tile2copy.jpg?v=1695426083"},"aspect_ratio":1.0,"height":2560,"media_type":"image","src":"\/\/ommushrooms.com\/cdn\/shop\/products\/Om_HotChoc_Tile2copy.jpg?v=1695426083","width":2560},{"alt":null,"id":24360303460510,"position":7,"preview_image":{"aspect_ratio":1.0,"height":2400,"width":2400,"src":"\/\/ommushrooms.com\/cdn\/shop\/products\/HC_Tile4.jpg?v=1695426083"},"aspect_ratio":1.0,"height":2400,"media_type":"image","src":"\/\/ommushrooms.com\/cdn\/shop\/products\/HC_Tile4.jpg?v=1695426083","width":2400},{"alt":null,"id":12127926485150,"position":8,"preview_image":{"aspect_ratio":1.0,"height":2560,"width":2560,"src":"\/\/ommushrooms.com\/cdn\/shop\/products\/Om_HotChoc_Tile5.jpg?v=1695426083"},"aspect_ratio":1.0,"height":2560,"media_type":"image","src":"\/\/ommushrooms.com\/cdn\/shop\/products\/Om_HotChoc_Tile5.jpg?v=1695426083","width":2560},{"alt":null,"id":11653735841950,"position":9,"preview_image":{"aspect_ratio":1.0,"height":2560,"width":2560,"src":"\/\/ommushrooms.com\/cdn\/shop\/products\/HC_Tile6.jpg?v=1695426083"},"aspect_ratio":1.0,"height":2560,"media_type":"image","src":"\/\/ommushrooms.com\/cdn\/shop\/products\/HC_Tile6.jpg?v=1695426083","width":2560},{"alt":null,"id":11653735710878,"position":10,"preview_image":{"aspect_ratio":1.0,"height":2560,"width":2560,"src":"\/\/ommushrooms.com\/cdn\/shop\/products\/OM_HotDrinks_Tile1_HotChoc_b84272e9-7e3d-4ec4-ab35-02fa73791311.jpg?v=1695426083"},"aspect_ratio":1.0,"height":2560,"media_type":"image","src":"\/\/ommushrooms.com\/cdn\/shop\/products\/OM_HotDrinks_Tile1_HotChoc_b84272e9-7e3d-4ec4-ab35-02fa73791311.jpg?v=1695426083","width":2560},{"alt":null,"id":11653735874718,"position":11,"preview_image":{"aspect_ratio":1.0,"height":2560,"width":2560,"src":"\/\/ommushrooms.com\/cdn\/shop\/products\/OM_HotDrinks_Tile7_HotChoc_35399bec-20fe-4176-8388-e1dee960f42a.jpg?v=1695426083"},"aspect_ratio":1.0,"height":2560,"media_type":"image","src":"\/\/ommushrooms.com\/cdn\/shop\/products\/OM_HotDrinks_Tile7_HotChoc_35399bec-20fe-4176-8388-e1dee960f42a.jpg?v=1695426083","width":2560}],"requires_selling_plan":false,"selling_plan_groups":[{"id":"55e6ecfa545e3d8b120d694f5f11dd620b1f2cdb","name":"Hot Chocolate Blend","options":[{"name":"30 Day(s), 60 Day(s), 90 Day(s), 120 Day(s), 150 Day(s), 180 Day(s)","position":1,"values":["30 Day(s)","60 Day(s)","90 Day(s)","120 Day(s)","150 Day(s)","180 Day(s)"]}],"selling_plans":[{"id":1619099806,"name":"Delivery every 30 Days","description":null,"options":[{"name":"30 Day(s), 60 Day(s), 90 Day(s), 120 Day(s), 150 Day(s), 180 Day(s)","position":1,"value":"30 Day(s)"}],"recurring_deliveries":true,"price_adjustments":[{"order_count":null,"position":1,"value_type":"percentage","value":15}],"checkout_charge":{"value_type":"percentage","value":100}},{"id":1619132574,"name":"Delivery every 60 Days","description":null,"options":[{"name":"30 Day(s), 60 Day(s), 90 Day(s), 120 Day(s), 150 Day(s), 180 Day(s)","position":1,"value":"60 Day(s)"}],"recurring_deliveries":true,"price_adjustments":[{"order_count":null,"position":1,"value_type":"percentage","value":15}],"checkout_charge":{"value_type":"percentage","value":100}},{"id":1619165342,"name":"Delivery every 90 Days","description":null,"options":[{"name":"30 Day(s), 60 Day(s), 90 Day(s), 120 Day(s), 150 Day(s), 180 Day(s)","position":1,"value":"90 Day(s)"}],"recurring_deliveries":true,"price_adjustments":[{"order_count":null,"position":1,"value_type":"percentage","value":15}],"checkout_charge":{"value_type":"percentage","value":100}},{"id":1619198110,"name":"Delivery every 120 Days","description":null,"options":[{"name":"30 Day(s), 60 Day(s), 90 Day(s), 120 Day(s), 150 Day(s), 180 Day(s)","position":1,"value":"120 Day(s)"}],"recurring_deliveries":true,"price_adjustments":[{"order_count":null,"position":1,"value_type":"percentage","value":15}],"checkout_charge":{"value_type":"percentage","value":100}},{"id":1619230878,"name":"Delivery every 150 Days","description":null,"options":[{"name":"30 Day(s), 60 Day(s), 90 Day(s), 120 Day(s), 150 Day(s), 180 Day(s)","position":1,"value":"150 Day(s)"}],"recurring_deliveries":true,"price_adjustments":[{"order_count":null,"position":1,"value_type":"percentage","value":15}],"checkout_charge":{"value_type":"percentage","value":100}},{"id":1619263646,"name":"Delivery every 180 Days","description":null,"options":[{"name":"30 Day(s), 60 Day(s), 90 Day(s), 120 Day(s), 150 Day(s), 180 Day(s)","position":1,"value":"180 Day(s)"}],"recurring_deliveries":true,"price_adjustments":[{"order_count":null,"position":1,"value_type":"percentage","value":15}],"checkout_charge":{"value_type":"percentage","value":100}}],"app_id":"294517"}],"content":"\u003ch2\u003eHot Chocolate Blend\u003c\/h2\u003e\n\u003cp\u003eTry a rich, warm cup of our Hot Chocolate Blend to help you focus, de-stress and chill. Premium, Dutch Cocoa known for its distinctive soft, creamy taste and packed with flavonoids, naturally-occurring antioxidants to help fight against free radicals. Combined with organic Lion's Mane, Reishi, Chaga and Turkey Tail superfood mushrooms, plus Ashwagandha for centering and vibrant health.‡\u003c\/p\u003e"}
{"id":1919002443872,"title":"Reishi Organic Mushroom Powder","handle":"reishi","description":"\u003ch2\u003eThe Balancing Mushroom\u003c\/h2\u003e\n\u003cp\u003eHarmonize your longevity, energy and spirit with this superior immunity tonic. Natural adaptogen to help balance mental and physical stress. Nourish your heart and soothe an overactive immune system. Enlighten and relax, find your Savasana.‡\u003c\/p\u003e","published_at":"2021-08-19T11:47:01-07:00","created_at":"2019-02-04T15:03:40-08:00","vendor":"Om Mushroom Superfood","type":"Powders","tags":["reishi","stress management","YGroup_reishi"],"price":1999,"price_min":1999,"price_max":4299,"available":true,"price_varies":true,"compare_at_price":null,"compare_at_price_min":0,"compare_at_price_max":0,"compare_at_price_varies":false,"variants":[{"id":42297461735582,"title":"30 Servings | 2.1 oz (60g) \/ Powder","option1":"30 Servings | 2.1 oz (60g)","option2":"Powder","option3":null,"sku":"60530","requires_shipping":true,"taxable":true,"featured_image":{"id":35048179171486,"product_id":1919002443872,"position":2,"created_at":"2022-12-12T12:53:53-08:00","updated_at":"2022-12-12T12:53:56-08:00","alt":"variant1","width":2400,"height":2400,"src":"\/\/ommushrooms.com\/cdn\/shop\/products\/Reishi_60g_Mockup_Front_559051ed-c158-492d-9c56-8fd0384a079d.jpg?v=1670878436","variant_ids":[42297461735582]},"available":true,"name":"Reishi Organic Mushroom Powder - 30 Servings | 2.1 oz (60g) \/ Powder","public_title":"30 Servings | 2.1 oz (60g) \/ Powder","options":["30 Servings | 2.1 oz (60g)","Powder"],"price":1999,"weight":91,"compare_at_price":null,"inventory_management":"shopify","barcode":"856210008455","featured_media":{"alt":"variant1","id":27502156054686,"position":2,"preview_image":{"aspect_ratio":1.0,"height":2400,"width":2400,"src":"\/\/ommushrooms.com\/cdn\/shop\/products\/Reishi_60g_Mockup_Front_559051ed-c158-492d-9c56-8fd0384a079d.jpg?v=1670878436"}},"requires_selling_plan":false,"selling_plan_allocations":[{"price_adjustments":[{"position":1,"price":1699}],"price":1699,"compare_at_price":1999,"per_delivery_price":1699,"selling_plan_id":1614184606,"selling_plan_group_id":"bfa34c106e9eafdc5ae3f1ced75011db178be5d6"},{"price_adjustments":[{"position":1,"price":1699}],"price":1699,"compare_at_price":1999,"per_delivery_price":1699,"selling_plan_id":1614250142,"selling_plan_group_id":"bfa34c106e9eafdc5ae3f1ced75011db178be5d6"},{"price_adjustments":[{"position":1,"price":1699}],"price":1699,"compare_at_price":1999,"per_delivery_price":1699,"selling_plan_id":1614348446,"selling_plan_group_id":"bfa34c106e9eafdc5ae3f1ced75011db178be5d6"},{"price_adjustments":[{"position":1,"price":1699}],"price":1699,"compare_at_price":1999,"per_delivery_price":1699,"selling_plan_id":1614479518,"selling_plan_group_id":"bfa34c106e9eafdc5ae3f1ced75011db178be5d6"},{"price_adjustments":[{"position":1,"price":1699}],"price":1699,"compare_at_price":1999,"per_delivery_price":1699,"selling_plan_id":1614610590,"selling_plan_group_id":"bfa34c106e9eafdc5ae3f1ced75011db178be5d6"},{"price_adjustments":[{"position":1,"price":1699}],"price":1699,"compare_at_price":1999,"per_delivery_price":1699,"selling_plan_id":1614774430,"selling_plan_group_id":"bfa34c106e9eafdc5ae3f1ced75011db178be5d6"}],"quantity_rule":{"min":1,"max":null,"increment":1}},{"id":18554016661600,"title":"50 Servings | 3.5 oz (100g) \/ Powder","option1":"50 Servings | 3.5 oz (100g)","option2":"Powder","option3":null,"sku":"60260","requires_shipping":true,"taxable":true,"featured_image":{"id":30676718747806,"product_id":1919002443872,"position":4,"created_at":"2021-09-15T12:47:56-07:00","updated_at":"2022-12-12T13:19:54-08:00","alt":"variant2","width":2400,"height":2400,"src":"\/\/ommushrooms.com\/cdn\/shop\/products\/Reishi100g-006_Front.jpg?v=1670879994","variant_ids":[18554016661600]},"available":true,"name":"Reishi Organic Mushroom Powder - 50 Servings | 3.5 oz (100g) \/ Powder","public_title":"50 Servings | 3.5 oz (100g) \/ Powder","options":["50 Servings | 3.5 oz (100g)","Powder"],"price":2699,"weight":91,"compare_at_price":null,"inventory_management":"shopify","barcode":"892392002027","featured_media":{"alt":"variant2","id":23048659796126,"position":4,"preview_image":{"aspect_ratio":1.0,"height":2400,"width":2400,"src":"\/\/ommushrooms.com\/cdn\/shop\/products\/Reishi100g-006_Front.jpg?v=1670879994"}},"requires_selling_plan":false,"selling_plan_allocations":[{"price_adjustments":[{"position":1,"price":2294}],"price":2294,"compare_at_price":2699,"per_delivery_price":2294,"selling_plan_id":1614184606,"selling_plan_group_id":"bfa34c106e9eafdc5ae3f1ced75011db178be5d6"},{"price_adjustments":[{"position":1,"price":2294}],"price":2294,"compare_at_price":2699,"per_delivery_price":2294,"selling_plan_id":1614250142,"selling_plan_group_id":"bfa34c106e9eafdc5ae3f1ced75011db178be5d6"},{"price_adjustments":[{"position":1,"price":2294}],"price":2294,"compare_at_price":2699,"per_delivery_price":2294,"selling_plan_id":1614348446,"selling_plan_group_id":"bfa34c106e9eafdc5ae3f1ced75011db178be5d6"},{"price_adjustments":[{"position":1,"price":2294}],"price":2294,"compare_at_price":2699,"per_delivery_price":2294,"selling_plan_id":1614479518,"selling_plan_group_id":"bfa34c106e9eafdc5ae3f1ced75011db178be5d6"},{"price_adjustments":[{"position":1,"price":2294}],"price":2294,"compare_at_price":2699,"per_delivery_price":2294,"selling_plan_id":1614610590,"selling_plan_group_id":"bfa34c106e9eafdc5ae3f1ced75011db178be5d6"},{"price_adjustments":[{"position":1,"price":2294}],"price":2294,"compare_at_price":2699,"per_delivery_price":2294,"selling_plan_id":1614774430,"selling_plan_group_id":"bfa34c106e9eafdc5ae3f1ced75011db178be5d6"}],"quantity_rule":{"min":1,"max":null,"increment":1}},{"id":18554016628832,"title":"100 Servings | 7.05 oz (200g) \/ Powder","option1":"100 Servings | 7.05 oz (200g)","option2":"Powder","option3":null,"sku":"60275","requires_shipping":true,"taxable":true,"featured_image":{"id":31046698238110,"product_id":1919002443872,"position":1,"created_at":"2021-10-08T16:26:18-07:00","updated_at":"2021-11-18T13:50:37-08:00","alt":"variant3","width":2400,"height":2400,"src":"\/\/ommushrooms.com\/cdn\/shop\/products\/Reishi_200g_Front.jpg?v=1637272237","variant_ids":[18554016628832]},"available":false,"name":"Reishi Organic Mushroom Powder - 100 Servings | 7.05 oz (200g) \/ Powder","public_title":"100 Servings | 7.05 oz (200g) \/ Powder","options":["100 Servings | 7.05 oz (200g)","Powder"],"price":4299,"weight":181,"compare_at_price":null,"inventory_management":"shopify","barcode":"850030553270","featured_media":{"alt":"variant3","id":23425872003230,"position":1,"preview_image":{"aspect_ratio":1.0,"height":2400,"width":2400,"src":"\/\/ommushrooms.com\/cdn\/shop\/products\/Reishi_200g_Front.jpg?v=1637272237"}},"requires_selling_plan":false,"selling_plan_allocations":[{"price_adjustments":[{"position":1,"price":3654}],"price":3654,"compare_at_price":4299,"per_delivery_price":3654,"selling_plan_id":1614184606,"selling_plan_group_id":"bfa34c106e9eafdc5ae3f1ced75011db178be5d6"},{"price_adjustments":[{"position":1,"price":3654}],"price":3654,"compare_at_price":4299,"per_delivery_price":3654,"selling_plan_id":1614250142,"selling_plan_group_id":"bfa34c106e9eafdc5ae3f1ced75011db178be5d6"},{"price_adjustments":[{"position":1,"price":3654}],"price":3654,"compare_at_price":4299,"per_delivery_price":3654,"selling_plan_id":1614348446,"selling_plan_group_id":"bfa34c106e9eafdc5ae3f1ced75011db178be5d6"},{"price_adjustments":[{"position":1,"price":3654}],"price":3654,"compare_at_price":4299,"per_delivery_price":3654,"selling_plan_id":1614479518,"selling_plan_group_id":"bfa34c106e9eafdc5ae3f1ced75011db178be5d6"},{"price_adjustments":[{"position":1,"price":3654}],"price":3654,"compare_at_price":4299,"per_delivery_price":3654,"selling_plan_id":1614610590,"selling_plan_group_id":"bfa34c106e9eafdc5ae3f1ced75011db178be5d6"},{"price_adjustments":[{"position":1,"price":3654}],"price":3654,"compare_at_price":4299,"per_delivery_price":3654,"selling_plan_id":1614774430,"selling_plan_group_id":"bfa34c106e9eafdc5ae3f1ced75011db178be5d6"}],"quantity_rule":{"min":1,"max":null,"increment":1}}],"images":["\/\/ommushrooms.com\/cdn\/shop\/products\/Reishi_200g_Front.jpg?v=1637272237","\/\/ommushrooms.com\/cdn\/shop\/products\/Reishi_60g_Mockup_Front_559051ed-c158-492d-9c56-8fd0384a079d.jpg?v=1670878436","\/\/ommushrooms.com\/cdn\/shop\/products\/Om_Reishi_60g_Mockup_Back_15405-003.jpg?v=1670879994","\/\/ommushrooms.com\/cdn\/shop\/products\/Reishi100g-006_Front.jpg?v=1670879994","\/\/ommushrooms.com\/cdn\/shop\/products\/Reishi100g-006_Back.jpg?v=1670879994","\/\/ommushrooms.com\/cdn\/shop\/products\/Reishi_200g_Back.jpg?v=1670879994","\/\/ommushrooms.com\/cdn\/shop\/products\/Om_Reishi_Tile2.jpg?v=1670879994","\/\/ommushrooms.com\/cdn\/shop\/products\/Om_Reishi_Tile3.jpg?v=1670879994","\/\/ommushrooms.com\/cdn\/shop\/products\/Om_Reishi_Tile6_5236be8c-a669-4e38-a771-34c67fb552b0.jpg?v=1670879994","\/\/ommushrooms.com\/cdn\/shop\/products\/Om_Reishi_Tile1.jpg?v=1670879994","\/\/ommushrooms.com\/cdn\/shop\/products\/Om_Reishi200g_Tile1_7630b6f8-6a5d-4039-85c4-fe1a18e97990.jpg?v=1670879994","\/\/ommushrooms.com\/cdn\/shop\/products\/Om_Reishi_Tile7.jpg?v=1670879994","\/\/ommushrooms.com\/cdn\/shop\/products\/Om_Reishi_Tile5_2e63a025-1223-42a7-9598-df5614f4d361.jpg?v=1670879994"],"featured_image":"\/\/ommushrooms.com\/cdn\/shop\/products\/Reishi_200g_Front.jpg?v=1637272237","options":["Size","Format"],"media":[{"alt":"variant3","id":23425872003230,"position":1,"preview_image":{"aspect_ratio":1.0,"height":2400,"width":2400,"src":"\/\/ommushrooms.com\/cdn\/shop\/products\/Reishi_200g_Front.jpg?v=1637272237"},"aspect_ratio":1.0,"height":2400,"media_type":"image","src":"\/\/ommushrooms.com\/cdn\/shop\/products\/Reishi_200g_Front.jpg?v=1637272237","width":2400},{"alt":"variant1","id":27502156054686,"position":2,"preview_image":{"aspect_ratio":1.0,"height":2400,"width":2400,"src":"\/\/ommushrooms.com\/cdn\/shop\/products\/Reishi_60g_Mockup_Front_559051ed-c158-492d-9c56-8fd0384a079d.jpg?v=1670878436"},"aspect_ratio":1.0,"height":2400,"media_type":"image","src":"\/\/ommushrooms.com\/cdn\/shop\/products\/Reishi_60g_Mockup_Front_559051ed-c158-492d-9c56-8fd0384a079d.jpg?v=1670878436","width":2400},{"alt":"variant1","id":27502253703326,"position":3,"preview_image":{"aspect_ratio":1.0,"height":2400,"width":2400,"src":"\/\/ommushrooms.com\/cdn\/shop\/products\/Om_Reishi_60g_Mockup_Back_15405-003.jpg?v=1670879994"},"aspect_ratio":1.0,"height":2400,"media_type":"image","src":"\/\/ommushrooms.com\/cdn\/shop\/products\/Om_Reishi_60g_Mockup_Back_15405-003.jpg?v=1670879994","width":2400},{"alt":"variant2","id":23048659796126,"position":4,"preview_image":{"aspect_ratio":1.0,"height":2400,"width":2400,"src":"\/\/ommushrooms.com\/cdn\/shop\/products\/Reishi100g-006_Front.jpg?v=1670879994"},"aspect_ratio":1.0,"height":2400,"media_type":"image","src":"\/\/ommushrooms.com\/cdn\/shop\/products\/Reishi100g-006_Front.jpg?v=1670879994","width":2400},{"alt":"variant2","id":23048659763358,"position":5,"preview_image":{"aspect_ratio":1.0,"height":2400,"width":2400,"src":"\/\/ommushrooms.com\/cdn\/shop\/products\/Reishi100g-006_Back.jpg?v=1670879994"},"aspect_ratio":1.0,"height":2400,"media_type":"image","src":"\/\/ommushrooms.com\/cdn\/shop\/products\/Reishi100g-006_Back.jpg?v=1670879994","width":2400},{"alt":"variant3","id":23425871970462,"position":6,"preview_image":{"aspect_ratio":1.0,"height":2400,"width":2400,"src":"\/\/ommushrooms.com\/cdn\/shop\/products\/Reishi_200g_Back.jpg?v=1670879994"},"aspect_ratio":1.0,"height":2400,"media_type":"image","src":"\/\/ommushrooms.com\/cdn\/shop\/products\/Reishi_200g_Back.jpg?v=1670879994","width":2400},{"alt":null,"id":12099301245086,"position":7,"preview_image":{"aspect_ratio":1.0,"height":2560,"width":2560,"src":"\/\/ommushrooms.com\/cdn\/shop\/products\/Om_Reishi_Tile2.jpg?v=1670879994"},"aspect_ratio":1.0,"height":2560,"media_type":"image","src":"\/\/ommushrooms.com\/cdn\/shop\/products\/Om_Reishi_Tile2.jpg?v=1670879994","width":2560},{"alt":null,"id":12099314024606,"position":8,"preview_image":{"aspect_ratio":1.0,"height":2560,"width":2560,"src":"\/\/ommushrooms.com\/cdn\/shop\/products\/Om_Reishi_Tile3.jpg?v=1670879994"},"aspect_ratio":1.0,"height":2560,"media_type":"image","src":"\/\/ommushrooms.com\/cdn\/shop\/products\/Om_Reishi_Tile3.jpg?v=1670879994","width":2560},{"alt":null,"id":11653785911454,"position":9,"preview_image":{"aspect_ratio":1.0,"height":2560,"width":2560,"src":"\/\/ommushrooms.com\/cdn\/shop\/products\/Om_Reishi_Tile6_5236be8c-a669-4e38-a771-34c67fb552b0.jpg?v=1670879994"},"aspect_ratio":1.0,"height":2560,"media_type":"image","src":"\/\/ommushrooms.com\/cdn\/shop\/products\/Om_Reishi_Tile6_5236be8c-a669-4e38-a771-34c67fb552b0.jpg?v=1670879994","width":2560},{"alt":"variant2","id":11653785583774,"position":10,"preview_image":{"aspect_ratio":1.0,"height":2560,"width":2560,"src":"\/\/ommushrooms.com\/cdn\/shop\/products\/Om_Reishi_Tile1.jpg?v=1670879994"},"aspect_ratio":1.0,"height":2560,"media_type":"image","src":"\/\/ommushrooms.com\/cdn\/shop\/products\/Om_Reishi_Tile1.jpg?v=1670879994","width":2560},{"alt":"variant3","id":23425871511710,"position":11,"preview_image":{"aspect_ratio":1.0,"height":2400,"width":2400,"src":"\/\/ommushrooms.com\/cdn\/shop\/products\/Om_Reishi200g_Tile1_7630b6f8-6a5d-4039-85c4-fe1a18e97990.jpg?v=1670879994"},"aspect_ratio":1.0,"height":2400,"media_type":"image","src":"\/\/ommushrooms.com\/cdn\/shop\/products\/Om_Reishi200g_Tile1_7630b6f8-6a5d-4039-85c4-fe1a18e97990.jpg?v=1670879994","width":2400},{"alt":null,"id":12099306684574,"position":12,"preview_image":{"aspect_ratio":1.0,"height":2560,"width":2560,"src":"\/\/ommushrooms.com\/cdn\/shop\/products\/Om_Reishi_Tile7.jpg?v=1670879994"},"aspect_ratio":1.0,"height":2560,"media_type":"image","src":"\/\/ommushrooms.com\/cdn\/shop\/products\/Om_Reishi_Tile7.jpg?v=1670879994","width":2560},{"alt":"variant1","id":11653785944222,"position":13,"preview_image":{"aspect_ratio":1.0,"height":2560,"width":2560,"src":"\/\/ommushrooms.com\/cdn\/shop\/products\/Om_Reishi_Tile5_2e63a025-1223-42a7-9598-df5614f4d361.jpg?v=1670879994"},"aspect_ratio":1.0,"height":2560,"media_type":"image","src":"\/\/ommushrooms.com\/cdn\/shop\/products\/Om_Reishi_Tile5_2e63a025-1223-42a7-9598-df5614f4d361.jpg?v=1670879994","width":2560}],"requires_selling_plan":false,"selling_plan_groups":[{"id":"bfa34c106e9eafdc5ae3f1ced75011db178be5d6","name":"Reishi Organic Mushroom Powder","options":[{"name":"30 Day(s), 60 Day(s), 90 Day(s), 120 Day(s), 150 Day(s), 180 Day(s)","position":1,"values":["30 Day(s)","60 Day(s)","90 Day(s)","120 Day(s)","150 Day(s)","180 Day(s)"]}],"selling_plans":[{"id":1614184606,"name":"Delivery every 30 Days","description":null,"options":[{"name":"30 Day(s), 60 Day(s), 90 Day(s), 120 Day(s), 150 Day(s), 180 Day(s)","position":1,"value":"30 Day(s)"}],"recurring_deliveries":true,"price_adjustments":[{"order_count":null,"position":1,"value_type":"percentage","value":15}],"checkout_charge":{"value_type":"percentage","value":100}},{"id":1614250142,"name":"Delivery every 60 Days","description":null,"options":[{"name":"30 Day(s), 60 Day(s), 90 Day(s), 120 Day(s), 150 Day(s), 180 Day(s)","position":1,"value":"60 Day(s)"}],"recurring_deliveries":true,"price_adjustments":[{"order_count":null,"position":1,"value_type":"percentage","value":15}],"checkout_charge":{"value_type":"percentage","value":100}},{"id":1614348446,"name":"Delivery every 90 Days","description":null,"options":[{"name":"30 Day(s), 60 Day(s), 90 Day(s), 120 Day(s), 150 Day(s), 180 Day(s)","position":1,"value":"90 Day(s)"}],"recurring_deliveries":true,"price_adjustments":[{"order_count":null,"position":1,"value_type":"percentage","value":15}],"checkout_charge":{"value_type":"percentage","value":100}},{"id":1614479518,"name":"Delivery every 120 Days","description":null,"options":[{"name":"30 Day(s), 60 Day(s), 90 Day(s), 120 Day(s), 150 Day(s), 180 Day(s)","position":1,"value":"120 Day(s)"}],"recurring_deliveries":true,"price_adjustments":[{"order_count":null,"position":1,"value_type":"percentage","value":15}],"checkout_charge":{"value_type":"percentage","value":100}},{"id":1614610590,"name":"Delivery every 150 Days","description":null,"options":[{"name":"30 Day(s), 60 Day(s), 90 Day(s), 120 Day(s), 150 Day(s), 180 Day(s)","position":1,"value":"150 Day(s)"}],"recurring_deliveries":true,"price_adjustments":[{"order_count":null,"position":1,"value_type":"percentage","value":15}],"checkout_charge":{"value_type":"percentage","value":100}},{"id":1614774430,"name":"Delivery every 180 Days","description":null,"options":[{"name":"30 Day(s), 60 Day(s), 90 Day(s), 120 Day(s), 150 Day(s), 180 Day(s)","position":1,"value":"180 Day(s)"}],"recurring_deliveries":true,"price_adjustments":[{"order_count":null,"position":1,"value_type":"percentage","value":15}],"checkout_charge":{"value_type":"percentage","value":100}}],"app_id":"294517"}],"content":"\u003ch2\u003eThe Balancing Mushroom\u003c\/h2\u003e\n\u003cp\u003eHarmonize your longevity, energy and spirit with this superior immunity tonic. Natural adaptogen to help balance mental and physical stress. Nourish your heart and soothe an overactive immune system. Enlighten and relax, find your Savasana.‡\u003c\/p\u003e"}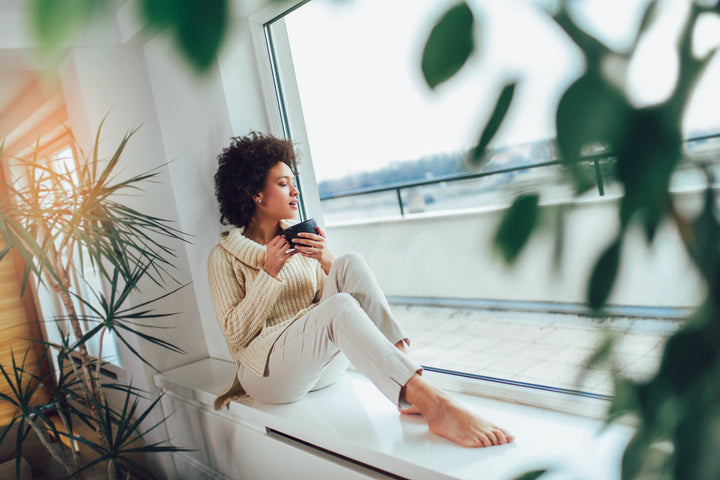 In today's atmosphere of uncertainty, which may include financial strain, enforced isolation and employment instability, many people are experiencing unusual levels of stress. If you're dealing with burnout, consider using Reishi mushrooms, a traditional superfood and adaptogen that can support your body's ability to manage stress. Try these tips for incorporating Reishi into your life, and enjoy the benefits of this amazing mushroom.
What the Research Says About Reishi's Health Benefits
Reishi, a dark, glossy mushroom native to several Asian countries, has traditionally been used for its health benefits for thousands of years. Traditional Chinese Medicine used this mushroom as a tonic and for its ability to support heart health, improved memory and anti-aging. In more recent times, scientific studies have uncovered some of the adaptogenic mechanisms and further positive health effects of Reishi. In fact, consuming Reishi mushrooms has been linked to improved immune function. Reishi's reputation to support an improved stress response has also been supported by a study showing it lowers fatigue and increases a sense of well-being. Another study showed lower levels of anxiousness in those who consumed Reishi.
Ready to experience some of these stress-busting qualities of Reishi mushrooms? Use some of the following tips to incorporate this health-giving mushroom into your daily routine.
Morning Workout Cool-Down With Reishi
Why not combine the benefits of exercise with the power of mushroom superfoods? Exercise is well-known to help reduce levels of stress and improve overall physical and mental well-being. Take a morning walk or jog, engage in weight-training, or just run up and down the stairs in your house a few times for an energizing start to your day. Then cool off with an iced cup of organic Om Matcha Latte. This delicious blend combines Japanese green tea with beneficial mushrooms, including Reishi, for de-stressing and focus. After brewing, add ice and your favorite milk for a refreshing morning treat.
Baking With Reishi
For those who enjoy baking (or are willing to try a new activity in the kitchen), spending time preparing delicious desserts can be a welcome break from the stresses and worries of everyday work, childcare or chores. Enliven your favorite baking recipes with an added spoonful or two of Om Reishi Powder to get its stress-lowering benefits while relishing the process of preparing — and, of course, eating! — something new and tasty. This dark mushroom would work well in a pan of chocolatey brownies, a batch of molasses cookies or a rich loaf of banana bread.
Reishi Gourmet Dinner at Home
Is your sweet tooth already satisfied? Looking for something a little more substantial than sweet treats? Switch your kitchen mode from baking to cooking, and make something special tonight for dinner. The creative process itself may help you relax and get your mind off your worries. If you incorporate Reishi mushrooms into your dishes, you'll get the added punch of their beneficial stress-relieving properties. The star of your meal could be this mouth-watering ramen egg bowl, a triple mushroom pizza or a heaping bowl of kitchari. Pick your favorite flavors, then add a few tablespoons of Reishi powder to help you stress less.
Game Night With Reishi Popcorn
Even if you can't get together with friends, game night for two — with a roommate, spouse or co-worker — is an enjoyable way to kick back and relax after a long, challenging day (or a long, boring one!). Pick your favorite card, board or word game, or consult this list for some fresh ideas. And what's game night without refreshments, right? Mix a pitcher of iced tea and pop a batch of buttery popcorn to share while you play. You can take relaxation to the next level of delicious by sprinkling parmesan cheese and Om Reishi Powder on your popcorn before you pop it in your mouth.
Evening Reishi Relaxation
The day is over, night is falling, it's time to put your worries to bed and put your feet up. Let the day's troubles melt away in a steamy, hot cup of mushroom-infused goodness. Brew your favorite tea and stir in a spoonful of Reishi powder, or try Om Mushroom Hot Chocolate Blend, which includes Reishi and other healthful mushroom powders for a tasty and relaxing end to your day.
Amy Smith is a writer, educator and health-conscious mother of five who lives on a small homestead in rural Pennsylvania. She produces informative online content for a variety of clients in natural living, health and wellness, family, and parenting.
References: