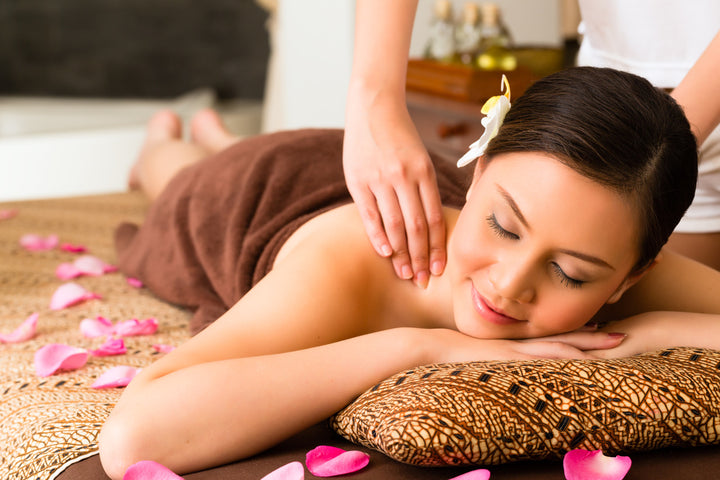 February brings the popular celebration of Valentine's Day, which is followed immediately by Singles Awareness Day. Even the happiest singles want to treat themselves after long work hours and gray winter days. Who doesn't need to be pampered from time to time? These activities will give you a chance to unwind and enjoy yourself year-round.
Find Summer in the Middle of Winter
If your budget allows, there's no better cure for midwinter doldrums than a trip to warmer lands. Say adios to cloudy skies and cool temperatures, hop on a plane or take a road trip and enjoy sun and sand at your favorite beach. Just a few days with toes in the warm sand, surf in your ears and sunsets behind palm trees can recharge your battery. Can't swing the travel expenses or take much time off? You can still get a taste of summer at an indoor water park resort. Invite a friend, scream on the scary rides, relax in the hot tub or just sit poolside with a drink in your hand for a delicious weekend.
Turn Your Kitchen Into a Fancy Restaurant
Do you love to cook — or have friends who do? Skip the wallet-busting fancy restaurant and re-create your favorite dining experience in your own kitchen. Choose a theme, a food-famous culture or a favorite ingredient around which to plan your meal. Go all out, with appetizers, fancy drinks, multiple entrées and desserts. For example, a night of Asian cuisine could start with miso soup, sushi or chicken potstickers. Follow up with a filling dish like pork banh mi, crab legs or vegetable curry over rice. Include versatile and delicious Maitake mushroom powder in your appetizers or entrées for an extra kick of antioxidants and flavor. If you're not quite full, finish the meal with pineapple cakes or fried sesame balls for dessert. Ask friends to pitch in. By sharing the cooking, you'll guarantee an evening of fun without doing all the heavy lifting yourself.
Have a Spa Day — Out or In
Sore muscles from over-exertion, tight shoulders from stressful days in the office, dry mid-winter skin and tired feet — yes, you need a spa day. Give yourself the gift of an hour-long massage at your local spa and a full manicure and/or pedicure. Watching your dollars and cents closely this month? Skip the trip and create an at-home spa experience by picking up a few bottles of fresh nail polish, a jar of essential-oil-infused bath salts and a scented candle you know you'll love. Then turn on the music in the bathroom, light the candle, fill a steaming hot tub and relax for an hour or so. Follow your soak by making your fingernails and toenails perfect. Who cares if you're wearing shoes every day at this time of year? You'll know what your toes look like and you'll be happier if they're your favorite color.
Game Night With Popcorn
For sheer fun and an evening of laughs, there's nothing that beats a classic board game or card game — or something new — enjoyed with friends. Stay in and play all evening, winding up with easy treats like chips and salsa, cookies or popcorn. Try sprinkling an Om Mushroom Superfood powder on your popcorn, along with a little grated parmesan, or stir the mushroom superfood powder into guacamole or hummus for a healthy and savory new way to end an old-fashioned evening.
Go ahead and treat yourself — today, next month or any time of the year. You don't need to break the bank to break out of your humdrum routine. With a little creativity and a friend or two, you'll find that relaxing treat has rejuvenated you and given you a fresh take on life.
Amy Smith is a writer, educator, and health-conscious mother of five, living on a small homestead in rural Pennsylvania. She produces informative online content for a variety of clients in the fields of natural living, health and wellness, family and parenting.
References: