{"id":1919002673248,"title":"Chaga Organic Mushroom Powder","handle":"chaga","description":"\u003ch2\u003eThe Mushroom of Youth\u003c\/h2\u003e\n\u003cp\u003eHighly revered for anti-aging properties to retain your youthful vibrance. This legendary mushroom is known to have some of the highest levels of antioxidants. Helps balance the metabolic system and is a natural adaptogen.‡\u003c\/p\u003e","published_at":"2021-08-19T11:46:55-07:00","created_at":"2019-02-04T15:04:08-08:00","vendor":"Om Mushroom Superfood","type":"Powders","tags":["beauty and radiance","chaga","hair skin and nails","wizard","YGroup_chaga"],"price":1999,"price_min":1999,"price_max":4299,"available":true,"price_varies":true,"compare_at_price":null,"compare_at_price_min":0,"compare_at_price_max":0,"compare_at_price_varies":false,"variants":[{"id":42297475039390,"title":"30 Servings | 2.1 oz (60g) \/ Powder","option1":"30 Servings | 2.1 oz (60g)","option2":"Powder","option3":null,"sku":"60550","requires_shipping":true,"taxable":true,"featured_image":{"id":35048224096414,"product_id":1919002673248,"position":2,"created_at":"2022-12-12T13:08:33-08:00","updated_at":"2022-12-12T13:09:06-08:00","alt":"variant1","width":2400,"height":2400,"src":"\/\/ommushrooms.com\/cdn\/shop\/products\/Om_Chaga_60g_Mockup_Front_15485-003.jpg?v=1670879346","variant_ids":[42297475039390]},"available":true,"name":"Chaga Organic Mushroom Powder - 30 Servings | 2.1 oz (60g) \/ Powder","public_title":"30 Servings | 2.1 oz (60g) \/ Powder","options":["30 Servings | 2.1 oz (60g)","Powder"],"price":1999,"weight":91,"compare_at_price":null,"inventory_management":"shopify","barcode":"856210008479","featured_media":{"alt":"variant1","id":27502206058654,"position":2,"preview_image":{"aspect_ratio":1.0,"height":2400,"width":2400,"src":"\/\/ommushrooms.com\/cdn\/shop\/products\/Om_Chaga_60g_Mockup_Front_15485-003.jpg?v=1670879346"}},"requires_selling_plan":false,"selling_plan_allocations":[{"price_adjustments":[{"position":1,"price":1699}],"price":1699,"compare_at_price":1999,"per_delivery_price":1699,"selling_plan_id":1617985694,"selling_plan_group_id":"979b384c4825f5e2a9173bc9d05530219930e52a"},{"price_adjustments":[{"position":1,"price":1699}],"price":1699,"compare_at_price":1999,"per_delivery_price":1699,"selling_plan_id":1618083998,"selling_plan_group_id":"979b384c4825f5e2a9173bc9d05530219930e52a"},{"price_adjustments":[{"position":1,"price":1699}],"price":1699,"compare_at_price":1999,"per_delivery_price":1699,"selling_plan_id":1618149534,"selling_plan_group_id":"979b384c4825f5e2a9173bc9d05530219930e52a"},{"price_adjustments":[{"position":1,"price":1699}],"price":1699,"compare_at_price":1999,"per_delivery_price":1699,"selling_plan_id":1618215070,"selling_plan_group_id":"979b384c4825f5e2a9173bc9d05530219930e52a"},{"price_adjustments":[{"position":1,"price":1699}],"price":1699,"compare_at_price":1999,"per_delivery_price":1699,"selling_plan_id":1618247838,"selling_plan_group_id":"979b384c4825f5e2a9173bc9d05530219930e52a"},{"price_adjustments":[{"position":1,"price":1699}],"price":1699,"compare_at_price":1999,"per_delivery_price":1699,"selling_plan_id":1618280606,"selling_plan_group_id":"979b384c4825f5e2a9173bc9d05530219930e52a"}],"quantity_rule":{"min":1,"max":null,"increment":1}},{"id":18554015809632,"title":"50 Servings | 3.5 oz (100g) \/ Powder","option1":"50 Servings | 3.5 oz (100g)","option2":"Powder","option3":null,"sku":"60140","requires_shipping":true,"taxable":true,"featured_image":{"id":30676469022878,"product_id":1919002673248,"position":4,"created_at":"2021-09-15T12:30:27-07:00","updated_at":"2022-12-12T13:09:06-08:00","alt":"variant2","width":2400,"height":2400,"src":"\/\/ommushrooms.com\/cdn\/shop\/products\/Chaga100g-006_Front.jpg?v=1670879346","variant_ids":[18554015809632]},"available":true,"name":"Chaga Organic Mushroom Powder - 50 Servings | 3.5 oz (100g) \/ Powder","public_title":"50 Servings | 3.5 oz (100g) \/ Powder","options":["50 Servings | 3.5 oz (100g)","Powder"],"price":2699,"weight":91,"compare_at_price":null,"inventory_management":"shopify","barcode":"857727004091","featured_media":{"alt":"variant2","id":23048408039582,"position":4,"preview_image":{"aspect_ratio":1.0,"height":2400,"width":2400,"src":"\/\/ommushrooms.com\/cdn\/shop\/products\/Chaga100g-006_Front.jpg?v=1670879346"}},"requires_selling_plan":false,"selling_plan_allocations":[{"price_adjustments":[{"position":1,"price":2294}],"price":2294,"compare_at_price":2699,"per_delivery_price":2294,"selling_plan_id":1617985694,"selling_plan_group_id":"979b384c4825f5e2a9173bc9d05530219930e52a"},{"price_adjustments":[{"position":1,"price":2294}],"price":2294,"compare_at_price":2699,"per_delivery_price":2294,"selling_plan_id":1618083998,"selling_plan_group_id":"979b384c4825f5e2a9173bc9d05530219930e52a"},{"price_adjustments":[{"position":1,"price":2294}],"price":2294,"compare_at_price":2699,"per_delivery_price":2294,"selling_plan_id":1618149534,"selling_plan_group_id":"979b384c4825f5e2a9173bc9d05530219930e52a"},{"price_adjustments":[{"position":1,"price":2294}],"price":2294,"compare_at_price":2699,"per_delivery_price":2294,"selling_plan_id":1618215070,"selling_plan_group_id":"979b384c4825f5e2a9173bc9d05530219930e52a"},{"price_adjustments":[{"position":1,"price":2294}],"price":2294,"compare_at_price":2699,"per_delivery_price":2294,"selling_plan_id":1618247838,"selling_plan_group_id":"979b384c4825f5e2a9173bc9d05530219930e52a"},{"price_adjustments":[{"position":1,"price":2294}],"price":2294,"compare_at_price":2699,"per_delivery_price":2294,"selling_plan_id":1618280606,"selling_plan_group_id":"979b384c4825f5e2a9173bc9d05530219930e52a"}],"quantity_rule":{"min":1,"max":null,"increment":1}},{"id":18554015776864,"title":"100 Servings | 7.05 oz (200g) \/ Powder","option1":"100 Servings | 7.05 oz (200g)","option2":"Powder","option3":null,"sku":"60155","requires_shipping":true,"taxable":true,"featured_image":{"id":31046292832414,"product_id":1919002673248,"position":1,"created_at":"2021-10-08T15:57:37-07:00","updated_at":"2021-11-18T13:49:47-08:00","alt":"variant3","width":2400,"height":2400,"src":"\/\/ommushrooms.com\/cdn\/shop\/products\/Chaga_200g_Front.jpg?v=1637272187","variant_ids":[18554015776864]},"available":true,"name":"Chaga Organic Mushroom Powder - 100 Servings | 7.05 oz (200g) \/ Powder","public_title":"100 Servings | 7.05 oz (200g) \/ Powder","options":["100 Servings | 7.05 oz (200g)","Powder"],"price":4299,"weight":181,"compare_at_price":null,"inventory_management":"shopify","barcode":"850030553232","featured_media":{"alt":"variant3","id":23425460633758,"position":1,"preview_image":{"aspect_ratio":1.0,"height":2400,"width":2400,"src":"\/\/ommushrooms.com\/cdn\/shop\/products\/Chaga_200g_Front.jpg?v=1637272187"}},"requires_selling_plan":false,"selling_plan_allocations":[{"price_adjustments":[{"position":1,"price":3654}],"price":3654,"compare_at_price":4299,"per_delivery_price":3654,"selling_plan_id":1617985694,"selling_plan_group_id":"979b384c4825f5e2a9173bc9d05530219930e52a"},{"price_adjustments":[{"position":1,"price":3654}],"price":3654,"compare_at_price":4299,"per_delivery_price":3654,"selling_plan_id":1618083998,"selling_plan_group_id":"979b384c4825f5e2a9173bc9d05530219930e52a"},{"price_adjustments":[{"position":1,"price":3654}],"price":3654,"compare_at_price":4299,"per_delivery_price":3654,"selling_plan_id":1618149534,"selling_plan_group_id":"979b384c4825f5e2a9173bc9d05530219930e52a"},{"price_adjustments":[{"position":1,"price":3654}],"price":3654,"compare_at_price":4299,"per_delivery_price":3654,"selling_plan_id":1618215070,"selling_plan_group_id":"979b384c4825f5e2a9173bc9d05530219930e52a"},{"price_adjustments":[{"position":1,"price":3654}],"price":3654,"compare_at_price":4299,"per_delivery_price":3654,"selling_plan_id":1618247838,"selling_plan_group_id":"979b384c4825f5e2a9173bc9d05530219930e52a"},{"price_adjustments":[{"position":1,"price":3654}],"price":3654,"compare_at_price":4299,"per_delivery_price":3654,"selling_plan_id":1618280606,"selling_plan_group_id":"979b384c4825f5e2a9173bc9d05530219930e52a"}],"quantity_rule":{"min":1,"max":null,"increment":1}}],"images":["\/\/ommushrooms.com\/cdn\/shop\/products\/Chaga_200g_Front.jpg?v=1637272187","\/\/ommushrooms.com\/cdn\/shop\/products\/Om_Chaga_60g_Mockup_Front_15485-003.jpg?v=1670879346","\/\/ommushrooms.com\/cdn\/shop\/products\/Om_Chaga_60g_Mockup_Back_15485-003.jpg?v=1670879346","\/\/ommushrooms.com\/cdn\/shop\/products\/Chaga100g-006_Front.jpg?v=1670879346","\/\/ommushrooms.com\/cdn\/shop\/products\/Chaga100g-006_Back.jpg?v=1670879346","\/\/ommushrooms.com\/cdn\/shop\/products\/Chaga_200g_Back.jpg?v=1670879346","\/\/ommushrooms.com\/cdn\/shop\/products\/Om_Chaga_Tile2.jpg?v=1670879346","\/\/ommushrooms.com\/cdn\/shop\/products\/Om_Chaga_Tile7.jpg?v=1670879346","\/\/ommushrooms.com\/cdn\/shop\/products\/Om_Chaga_Tile3.jpg?v=1670879346","\/\/ommushrooms.com\/cdn\/shop\/products\/Om_Chaga_Tile1.jpg?v=1670879346","\/\/ommushrooms.com\/cdn\/shop\/products\/Om_Chaga200g_Tile1_7250a7ac-ee8e-401e-89b4-22f785e4f76a.jpg?v=1670879346","\/\/ommushrooms.com\/cdn\/shop\/products\/Om_Chaga_Tile6_c501c4f2-8a3b-447b-a62c-a5f2622b0d3d.jpg?v=1670879346","\/\/ommushrooms.com\/cdn\/shop\/products\/Om_Chaga_Tile5_fbb4bdd5-e0ec-4696-8790-68a2e97c97ad.jpg?v=1670879346"],"featured_image":"\/\/ommushrooms.com\/cdn\/shop\/products\/Chaga_200g_Front.jpg?v=1637272187","options":["Size","Format"],"media":[{"alt":"variant3","id":23425460633758,"position":1,"preview_image":{"aspect_ratio":1.0,"height":2400,"width":2400,"src":"\/\/ommushrooms.com\/cdn\/shop\/products\/Chaga_200g_Front.jpg?v=1637272187"},"aspect_ratio":1.0,"height":2400,"media_type":"image","src":"\/\/ommushrooms.com\/cdn\/shop\/products\/Chaga_200g_Front.jpg?v=1637272187","width":2400},{"alt":"variant1","id":27502206058654,"position":2,"preview_image":{"aspect_ratio":1.0,"height":2400,"width":2400,"src":"\/\/ommushrooms.com\/cdn\/shop\/products\/Om_Chaga_60g_Mockup_Front_15485-003.jpg?v=1670879346"},"aspect_ratio":1.0,"height":2400,"media_type":"image","src":"\/\/ommushrooms.com\/cdn\/shop\/products\/Om_Chaga_60g_Mockup_Front_15485-003.jpg?v=1670879346","width":2400},{"alt":"variant1","id":27502206025886,"position":3,"preview_image":{"aspect_ratio":1.0,"height":2400,"width":2400,"src":"\/\/ommushrooms.com\/cdn\/shop\/products\/Om_Chaga_60g_Mockup_Back_15485-003.jpg?v=1670879346"},"aspect_ratio":1.0,"height":2400,"media_type":"image","src":"\/\/ommushrooms.com\/cdn\/shop\/products\/Om_Chaga_60g_Mockup_Back_15485-003.jpg?v=1670879346","width":2400},{"alt":"variant2","id":23048408039582,"position":4,"preview_image":{"aspect_ratio":1.0,"height":2400,"width":2400,"src":"\/\/ommushrooms.com\/cdn\/shop\/products\/Chaga100g-006_Front.jpg?v=1670879346"},"aspect_ratio":1.0,"height":2400,"media_type":"image","src":"\/\/ommushrooms.com\/cdn\/shop\/products\/Chaga100g-006_Front.jpg?v=1670879346","width":2400},{"alt":"variant2","id":23048414920862,"position":5,"preview_image":{"aspect_ratio":1.0,"height":2400,"width":2400,"src":"\/\/ommushrooms.com\/cdn\/shop\/products\/Chaga100g-006_Back.jpg?v=1670879346"},"aspect_ratio":1.0,"height":2400,"media_type":"image","src":"\/\/ommushrooms.com\/cdn\/shop\/products\/Chaga100g-006_Back.jpg?v=1670879346","width":2400},{"alt":"variant3","id":23425452900510,"position":6,"preview_image":{"aspect_ratio":1.0,"height":2400,"width":2400,"src":"\/\/ommushrooms.com\/cdn\/shop\/products\/Chaga_200g_Back.jpg?v=1670879346"},"aspect_ratio":1.0,"height":2400,"media_type":"image","src":"\/\/ommushrooms.com\/cdn\/shop\/products\/Chaga_200g_Back.jpg?v=1670879346","width":2400},{"alt":null,"id":12083998982302,"position":7,"preview_image":{"aspect_ratio":1.0,"height":2560,"width":2560,"src":"\/\/ommushrooms.com\/cdn\/shop\/products\/Om_Chaga_Tile2.jpg?v=1670879346"},"aspect_ratio":1.0,"height":2560,"media_type":"image","src":"\/\/ommushrooms.com\/cdn\/shop\/products\/Om_Chaga_Tile2.jpg?v=1670879346","width":2560},{"alt":null,"id":12084024180894,"position":8,"preview_image":{"aspect_ratio":1.0,"height":2560,"width":2560,"src":"\/\/ommushrooms.com\/cdn\/shop\/products\/Om_Chaga_Tile7.jpg?v=1670879346"},"aspect_ratio":1.0,"height":2560,"media_type":"image","src":"\/\/ommushrooms.com\/cdn\/shop\/products\/Om_Chaga_Tile7.jpg?v=1670879346","width":2560},{"alt":null,"id":12084010713246,"position":9,"preview_image":{"aspect_ratio":1.0,"height":2560,"width":2560,"src":"\/\/ommushrooms.com\/cdn\/shop\/products\/Om_Chaga_Tile3.jpg?v=1670879346"},"aspect_ratio":1.0,"height":2560,"media_type":"image","src":"\/\/ommushrooms.com\/cdn\/shop\/products\/Om_Chaga_Tile3.jpg?v=1670879346","width":2560},{"alt":"variant2","id":11653761400990,"position":10,"preview_image":{"aspect_ratio":1.0,"height":2560,"width":2560,"src":"\/\/ommushrooms.com\/cdn\/shop\/products\/Om_Chaga_Tile1.jpg?v=1670879346"},"aspect_ratio":1.0,"height":2560,"media_type":"image","src":"\/\/ommushrooms.com\/cdn\/shop\/products\/Om_Chaga_Tile1.jpg?v=1670879346","width":2560},{"alt":"variant3","id":23425441300638,"position":11,"preview_image":{"aspect_ratio":1.0,"height":2400,"width":2400,"src":"\/\/ommushrooms.com\/cdn\/shop\/products\/Om_Chaga200g_Tile1_7250a7ac-ee8e-401e-89b4-22f785e4f76a.jpg?v=1670879346"},"aspect_ratio":1.0,"height":2400,"media_type":"image","src":"\/\/ommushrooms.com\/cdn\/shop\/products\/Om_Chaga200g_Tile1_7250a7ac-ee8e-401e-89b4-22f785e4f76a.jpg?v=1670879346","width":2400},{"alt":null,"id":11653761663134,"position":12,"preview_image":{"aspect_ratio":1.0,"height":2560,"width":2560,"src":"\/\/ommushrooms.com\/cdn\/shop\/products\/Om_Chaga_Tile6_c501c4f2-8a3b-447b-a62c-a5f2622b0d3d.jpg?v=1670879346"},"aspect_ratio":1.0,"height":2560,"media_type":"image","src":"\/\/ommushrooms.com\/cdn\/shop\/products\/Om_Chaga_Tile6_c501c4f2-8a3b-447b-a62c-a5f2622b0d3d.jpg?v=1670879346","width":2560},{"alt":"variant1","id":11653761695902,"position":13,"preview_image":{"aspect_ratio":1.0,"height":2560,"width":2560,"src":"\/\/ommushrooms.com\/cdn\/shop\/products\/Om_Chaga_Tile5_fbb4bdd5-e0ec-4696-8790-68a2e97c97ad.jpg?v=1670879346"},"aspect_ratio":1.0,"height":2560,"media_type":"image","src":"\/\/ommushrooms.com\/cdn\/shop\/products\/Om_Chaga_Tile5_fbb4bdd5-e0ec-4696-8790-68a2e97c97ad.jpg?v=1670879346","width":2560}],"requires_selling_plan":false,"selling_plan_groups":[{"id":"979b384c4825f5e2a9173bc9d05530219930e52a","name":"Chaga Organic Mushroom Superfood Powder","options":[{"name":"30 Day(s), 60 Day(s), 90 Day(s), 120 Day(s), 150 Day(s), 180 Day(s)","position":1,"values":["30 Day(s)","60 Day(s)","90 Day(s)","120 Day(s)","150 Day(s)","180 Day(s)"]}],"selling_plans":[{"id":1617985694,"name":"Delivery every 30 Days","description":null,"options":[{"name":"30 Day(s), 60 Day(s), 90 Day(s), 120 Day(s), 150 Day(s), 180 Day(s)","position":1,"value":"30 Day(s)"}],"recurring_deliveries":true,"price_adjustments":[{"order_count":null,"position":1,"value_type":"percentage","value":15}],"checkout_charge":{"value_type":"percentage","value":100}},{"id":1618083998,"name":"Delivery every 60 Days","description":null,"options":[{"name":"30 Day(s), 60 Day(s), 90 Day(s), 120 Day(s), 150 Day(s), 180 Day(s)","position":1,"value":"60 Day(s)"}],"recurring_deliveries":true,"price_adjustments":[{"order_count":null,"position":1,"value_type":"percentage","value":15}],"checkout_charge":{"value_type":"percentage","value":100}},{"id":1618149534,"name":"Delivery every 90 Days","description":null,"options":[{"name":"30 Day(s), 60 Day(s), 90 Day(s), 120 Day(s), 150 Day(s), 180 Day(s)","position":1,"value":"90 Day(s)"}],"recurring_deliveries":true,"price_adjustments":[{"order_count":null,"position":1,"value_type":"percentage","value":15}],"checkout_charge":{"value_type":"percentage","value":100}},{"id":1618215070,"name":"Delivery every 120 Days","description":null,"options":[{"name":"30 Day(s), 60 Day(s), 90 Day(s), 120 Day(s), 150 Day(s), 180 Day(s)","position":1,"value":"120 Day(s)"}],"recurring_deliveries":true,"price_adjustments":[{"order_count":null,"position":1,"value_type":"percentage","value":15}],"checkout_charge":{"value_type":"percentage","value":100}},{"id":1618247838,"name":"Delivery every 150 Days","description":null,"options":[{"name":"30 Day(s), 60 Day(s), 90 Day(s), 120 Day(s), 150 Day(s), 180 Day(s)","position":1,"value":"150 Day(s)"}],"recurring_deliveries":true,"price_adjustments":[{"order_count":null,"position":1,"value_type":"percentage","value":15}],"checkout_charge":{"value_type":"percentage","value":100}},{"id":1618280606,"name":"Delivery every 180 Days","description":null,"options":[{"name":"30 Day(s), 60 Day(s), 90 Day(s), 120 Day(s), 150 Day(s), 180 Day(s)","position":1,"value":"180 Day(s)"}],"recurring_deliveries":true,"price_adjustments":[{"order_count":null,"position":1,"value_type":"percentage","value":15}],"checkout_charge":{"value_type":"percentage","value":100}}],"app_id":"294517"}],"content":"\u003ch2\u003eThe Mushroom of Youth\u003c\/h2\u003e\n\u003cp\u003eHighly revered for anti-aging properties to retain your youthful vibrance. This legendary mushroom is known to have some of the highest levels of antioxidants. Helps balance the metabolic system and is a natural adaptogen.‡\u003c\/p\u003e"}
{"id":1919002574944,"title":"Immune Organic Mushroom Powder","handle":"immune","description":"\u003ch2\u003eFull Bodyguard 4 Your Immune System\u003c\/h2\u003e\n\u003cp\u003eGet your "fight on" with our blend of 4 unique species of organic mushrooms creating powerful immune benefits. Harness your natural defense with powerful beta glucans, digestive enzymes, fiber, prebiotics, antioxidants and other nutrients to keep your body battle ready.‡\u003c\/p\u003e","published_at":"2021-08-19T12:00:04-07:00","created_at":"2019-02-04T15:03:56-08:00","vendor":"Om Mushroom Superfood","type":"Powders","tags":["agaricus blazei","immune support","maitake","reishi","turkey tail","wizard","YGroup_immune"],"price":2699,"price_min":2699,"price_max":4299,"available":false,"price_varies":true,"compare_at_price":null,"compare_at_price_min":0,"compare_at_price_max":0,"compare_at_price_varies":false,"variants":[{"id":18554016366688,"title":"50 Servings | 3.5 oz (100g) \/ Powder","option1":"50 Servings | 3.5 oz (100g)","option2":"Powder","option3":null,"sku":"60080","requires_shipping":true,"taxable":true,"featured_image":{"id":30676538917022,"product_id":1919002574944,"position":2,"created_at":"2021-09-15T12:35:31-07:00","updated_at":"2023-07-18T14:48:15-07:00","alt":"variant1","width":2400,"height":2400,"src":"\/\/ommushrooms.com\/cdn\/shop\/products\/Immune100g-006_Front.jpg?v=1689716895","variant_ids":[18554016366688]},"available":false,"name":"Immune Organic Mushroom Powder - 50 Servings | 3.5 oz (100g) \/ Powder","public_title":"50 Servings | 3.5 oz (100g) \/ Powder","options":["50 Servings | 3.5 oz (100g)","Powder"],"price":2699,"weight":91,"compare_at_price":null,"inventory_management":"shopify","barcode":"892392002744","featured_media":{"alt":"variant1","id":23048478621854,"position":2,"preview_image":{"aspect_ratio":1.0,"height":2400,"width":2400,"src":"\/\/ommushrooms.com\/cdn\/shop\/products\/Immune100g-006_Front.jpg?v=1689716895"}},"requires_selling_plan":false,"selling_plan_allocations":[{"price_adjustments":[{"position":1,"price":2294}],"price":2294,"compare_at_price":2699,"per_delivery_price":2294,"selling_plan_id":1619689630,"selling_plan_group_id":"39f3f081a83ab29ca9de2c8c8f48413b958f2793"},{"price_adjustments":[{"position":1,"price":2294}],"price":2294,"compare_at_price":2699,"per_delivery_price":2294,"selling_plan_id":1619722398,"selling_plan_group_id":"39f3f081a83ab29ca9de2c8c8f48413b958f2793"},{"price_adjustments":[{"position":1,"price":2294}],"price":2294,"compare_at_price":2699,"per_delivery_price":2294,"selling_plan_id":1619787934,"selling_plan_group_id":"39f3f081a83ab29ca9de2c8c8f48413b958f2793"},{"price_adjustments":[{"position":1,"price":2294}],"price":2294,"compare_at_price":2699,"per_delivery_price":2294,"selling_plan_id":1619853470,"selling_plan_group_id":"39f3f081a83ab29ca9de2c8c8f48413b958f2793"},{"price_adjustments":[{"position":1,"price":2294}],"price":2294,"compare_at_price":2699,"per_delivery_price":2294,"selling_plan_id":1619919006,"selling_plan_group_id":"39f3f081a83ab29ca9de2c8c8f48413b958f2793"},{"price_adjustments":[{"position":1,"price":2294}],"price":2294,"compare_at_price":2699,"per_delivery_price":2294,"selling_plan_id":1619984542,"selling_plan_group_id":"39f3f081a83ab29ca9de2c8c8f48413b958f2793"}],"quantity_rule":{"min":1,"max":null,"increment":1}},{"id":18554016333920,"title":"100 Servings | 7.05 oz (200g) \/ Powder","option1":"100 Servings | 7.05 oz (200g)","option2":"Powder","option3":null,"sku":"60095","requires_shipping":true,"taxable":true,"featured_image":{"id":31046620512414,"product_id":1919002574944,"position":1,"created_at":"2021-10-08T16:20:56-07:00","updated_at":"2021-11-18T13:50:56-08:00","alt":"variant2","width":2400,"height":2400,"src":"\/\/ommushrooms.com\/cdn\/shop\/products\/Immune_200g_Front.jpg?v=1637272256","variant_ids":[18554016333920]},"available":false,"name":"Immune Organic Mushroom Powder - 100 Servings | 7.05 oz (200g) \/ Powder","public_title":"100 Servings | 7.05 oz (200g) \/ Powder","options":["100 Servings | 7.05 oz (200g)","Powder"],"price":4299,"weight":181,"compare_at_price":null,"inventory_management":"shopify","barcode":"850030553218","featured_media":{"alt":"variant2","id":23425792802974,"position":1,"preview_image":{"aspect_ratio":1.0,"height":2400,"width":2400,"src":"\/\/ommushrooms.com\/cdn\/shop\/products\/Immune_200g_Front.jpg?v=1637272256"}},"requires_selling_plan":false,"selling_plan_allocations":[{"price_adjustments":[{"position":1,"price":3654}],"price":3654,"compare_at_price":4299,"per_delivery_price":3654,"selling_plan_id":1619689630,"selling_plan_group_id":"39f3f081a83ab29ca9de2c8c8f48413b958f2793"},{"price_adjustments":[{"position":1,"price":3654}],"price":3654,"compare_at_price":4299,"per_delivery_price":3654,"selling_plan_id":1619722398,"selling_plan_group_id":"39f3f081a83ab29ca9de2c8c8f48413b958f2793"},{"price_adjustments":[{"position":1,"price":3654}],"price":3654,"compare_at_price":4299,"per_delivery_price":3654,"selling_plan_id":1619787934,"selling_plan_group_id":"39f3f081a83ab29ca9de2c8c8f48413b958f2793"},{"price_adjustments":[{"position":1,"price":3654}],"price":3654,"compare_at_price":4299,"per_delivery_price":3654,"selling_plan_id":1619853470,"selling_plan_group_id":"39f3f081a83ab29ca9de2c8c8f48413b958f2793"},{"price_adjustments":[{"position":1,"price":3654}],"price":3654,"compare_at_price":4299,"per_delivery_price":3654,"selling_plan_id":1619919006,"selling_plan_group_id":"39f3f081a83ab29ca9de2c8c8f48413b958f2793"},{"price_adjustments":[{"position":1,"price":3654}],"price":3654,"compare_at_price":4299,"per_delivery_price":3654,"selling_plan_id":1619984542,"selling_plan_group_id":"39f3f081a83ab29ca9de2c8c8f48413b958f2793"}],"quantity_rule":{"min":1,"max":null,"increment":1}}],"images":["\/\/ommushrooms.com\/cdn\/shop\/products\/Immune_200g_Front.jpg?v=1637272256","\/\/ommushrooms.com\/cdn\/shop\/products\/Immune100g-006_Front.jpg?v=1689716895","\/\/ommushrooms.com\/cdn\/shop\/products\/Immune100g-006_Back.jpg?v=1689716895","\/\/ommushrooms.com\/cdn\/shop\/products\/Immune_200g_Back.jpg?v=1689716895","\/\/ommushrooms.com\/cdn\/shop\/products\/Om_Immune200g_Tile1_1561dc33-fdea-45bf-a588-b8160868a6ae.jpg?v=1689716895","\/\/ommushrooms.com\/cdn\/shop\/products\/Om_Immune500g_Tile2.jpg?v=1670877408","\/\/ommushrooms.com\/cdn\/shop\/products\/Om_Immune_Tile7.jpg?v=1670877408","\/\/ommushrooms.com\/cdn\/shop\/products\/Om_Immune_Tile3.jpg?v=1670877408","\/\/ommushrooms.com\/cdn\/shop\/products\/Om_Immune_Tile1.jpg?v=1670877408","\/\/ommushrooms.com\/cdn\/shop\/products\/Om_Immune_Tile6_aef5d9e4-d518-4670-ba5a-a6e3427ac648.jpg?v=1670877408","\/\/ommushrooms.com\/cdn\/shop\/products\/Om_Immune_Tile5_5d8ffb66-aa91-4590-bd42-5f4f08e37d5c.jpg?v=1670877408"],"featured_image":"\/\/ommushrooms.com\/cdn\/shop\/products\/Immune_200g_Front.jpg?v=1637272256","options":["Size","Format"],"media":[{"alt":"variant2","id":23425792802974,"position":1,"preview_image":{"aspect_ratio":1.0,"height":2400,"width":2400,"src":"\/\/ommushrooms.com\/cdn\/shop\/products\/Immune_200g_Front.jpg?v=1637272256"},"aspect_ratio":1.0,"height":2400,"media_type":"image","src":"\/\/ommushrooms.com\/cdn\/shop\/products\/Immune_200g_Front.jpg?v=1637272256","width":2400},{"alt":"variant1","id":23048478621854,"position":2,"preview_image":{"aspect_ratio":1.0,"height":2400,"width":2400,"src":"\/\/ommushrooms.com\/cdn\/shop\/products\/Immune100g-006_Front.jpg?v=1689716895"},"aspect_ratio":1.0,"height":2400,"media_type":"image","src":"\/\/ommushrooms.com\/cdn\/shop\/products\/Immune100g-006_Front.jpg?v=1689716895","width":2400},{"alt":"variant1","id":23048478589086,"position":3,"preview_image":{"aspect_ratio":1.0,"height":2400,"width":2400,"src":"\/\/ommushrooms.com\/cdn\/shop\/products\/Immune100g-006_Back.jpg?v=1689716895"},"aspect_ratio":1.0,"height":2400,"media_type":"image","src":"\/\/ommushrooms.com\/cdn\/shop\/products\/Immune100g-006_Back.jpg?v=1689716895","width":2400},{"alt":"variant2","id":23425792770206,"position":4,"preview_image":{"aspect_ratio":1.0,"height":2400,"width":2400,"src":"\/\/ommushrooms.com\/cdn\/shop\/products\/Immune_200g_Back.jpg?v=1689716895"},"aspect_ratio":1.0,"height":2400,"media_type":"image","src":"\/\/ommushrooms.com\/cdn\/shop\/products\/Immune_200g_Back.jpg?v=1689716895","width":2400},{"alt":"variant2","id":23425793818782,"position":5,"preview_image":{"aspect_ratio":1.0,"height":2400,"width":2400,"src":"\/\/ommushrooms.com\/cdn\/shop\/products\/Om_Immune200g_Tile1_1561dc33-fdea-45bf-a588-b8160868a6ae.jpg?v=1689716895"},"aspect_ratio":1.0,"height":2400,"media_type":"image","src":"\/\/ommushrooms.com\/cdn\/shop\/products\/Om_Immune200g_Tile1_1561dc33-fdea-45bf-a588-b8160868a6ae.jpg?v=1689716895","width":2400},{"alt":null,"id":13104653566110,"position":6,"preview_image":{"aspect_ratio":1.0,"height":2560,"width":2560,"src":"\/\/ommushrooms.com\/cdn\/shop\/products\/Om_Immune500g_Tile2.jpg?v=1670877408"},"aspect_ratio":1.0,"height":2560,"media_type":"image","src":"\/\/ommushrooms.com\/cdn\/shop\/products\/Om_Immune500g_Tile2.jpg?v=1670877408","width":2560},{"alt":null,"id":12098731835550,"position":7,"preview_image":{"aspect_ratio":1.0,"height":2560,"width":2560,"src":"\/\/ommushrooms.com\/cdn\/shop\/products\/Om_Immune_Tile7.jpg?v=1670877408"},"aspect_ratio":1.0,"height":2560,"media_type":"image","src":"\/\/ommushrooms.com\/cdn\/shop\/products\/Om_Immune_Tile7.jpg?v=1670877408","width":2560},{"alt":null,"id":12098732949662,"position":8,"preview_image":{"aspect_ratio":1.0,"height":2560,"width":2560,"src":"\/\/ommushrooms.com\/cdn\/shop\/products\/Om_Immune_Tile3.jpg?v=1670877408"},"aspect_ratio":1.0,"height":2560,"media_type":"image","src":"\/\/ommushrooms.com\/cdn\/shop\/products\/Om_Immune_Tile3.jpg?v=1670877408","width":2560},{"alt":"variant1","id":11653774147742,"position":9,"preview_image":{"aspect_ratio":1.0,"height":2560,"width":2560,"src":"\/\/ommushrooms.com\/cdn\/shop\/products\/Om_Immune_Tile1.jpg?v=1670877408"},"aspect_ratio":1.0,"height":2560,"media_type":"image","src":"\/\/ommushrooms.com\/cdn\/shop\/products\/Om_Immune_Tile1.jpg?v=1670877408","width":2560},{"alt":null,"id":11653774508190,"position":10,"preview_image":{"aspect_ratio":1.0,"height":2560,"width":2560,"src":"\/\/ommushrooms.com\/cdn\/shop\/products\/Om_Immune_Tile6_aef5d9e4-d518-4670-ba5a-a6e3427ac648.jpg?v=1670877408"},"aspect_ratio":1.0,"height":2560,"media_type":"image","src":"\/\/ommushrooms.com\/cdn\/shop\/products\/Om_Immune_Tile6_aef5d9e4-d518-4670-ba5a-a6e3427ac648.jpg?v=1670877408","width":2560},{"alt":"variant1","id":11653774540958,"position":11,"preview_image":{"aspect_ratio":1.0,"height":2560,"width":2560,"src":"\/\/ommushrooms.com\/cdn\/shop\/products\/Om_Immune_Tile5_5d8ffb66-aa91-4590-bd42-5f4f08e37d5c.jpg?v=1670877408"},"aspect_ratio":1.0,"height":2560,"media_type":"image","src":"\/\/ommushrooms.com\/cdn\/shop\/products\/Om_Immune_Tile5_5d8ffb66-aa91-4590-bd42-5f4f08e37d5c.jpg?v=1670877408","width":2560}],"requires_selling_plan":false,"selling_plan_groups":[{"id":"39f3f081a83ab29ca9de2c8c8f48413b958f2793","name":"Immune: Your Immune Defense","options":[{"name":"30 Day(s), 60 Day(s), 90 Day(s), 120 Day(s), 150 Day(s), 180 Day(s)","position":1,"values":["30 Day(s)","60 Day(s)","90 Day(s)","120 Day(s)","150 Day(s)","180 Day(s)"]}],"selling_plans":[{"id":1619689630,"name":"Delivery every 30 Days","description":null,"options":[{"name":"30 Day(s), 60 Day(s), 90 Day(s), 120 Day(s), 150 Day(s), 180 Day(s)","position":1,"value":"30 Day(s)"}],"recurring_deliveries":true,"price_adjustments":[{"order_count":null,"position":1,"value_type":"percentage","value":15}],"checkout_charge":{"value_type":"percentage","value":100}},{"id":1619722398,"name":"Delivery every 60 Days","description":null,"options":[{"name":"30 Day(s), 60 Day(s), 90 Day(s), 120 Day(s), 150 Day(s), 180 Day(s)","position":1,"value":"60 Day(s)"}],"recurring_deliveries":true,"price_adjustments":[{"order_count":null,"position":1,"value_type":"percentage","value":15}],"checkout_charge":{"value_type":"percentage","value":100}},{"id":1619787934,"name":"Delivery every 90 Days","description":null,"options":[{"name":"30 Day(s), 60 Day(s), 90 Day(s), 120 Day(s), 150 Day(s), 180 Day(s)","position":1,"value":"90 Day(s)"}],"recurring_deliveries":true,"price_adjustments":[{"order_count":null,"position":1,"value_type":"percentage","value":15}],"checkout_charge":{"value_type":"percentage","value":100}},{"id":1619853470,"name":"Delivery every 120 Days","description":null,"options":[{"name":"30 Day(s), 60 Day(s), 90 Day(s), 120 Day(s), 150 Day(s), 180 Day(s)","position":1,"value":"120 Day(s)"}],"recurring_deliveries":true,"price_adjustments":[{"order_count":null,"position":1,"value_type":"percentage","value":15}],"checkout_charge":{"value_type":"percentage","value":100}},{"id":1619919006,"name":"Delivery every 150 Days","description":null,"options":[{"name":"30 Day(s), 60 Day(s), 90 Day(s), 120 Day(s), 150 Day(s), 180 Day(s)","position":1,"value":"150 Day(s)"}],"recurring_deliveries":true,"price_adjustments":[{"order_count":null,"position":1,"value_type":"percentage","value":15}],"checkout_charge":{"value_type":"percentage","value":100}},{"id":1619984542,"name":"Delivery every 180 Days","description":null,"options":[{"name":"30 Day(s), 60 Day(s), 90 Day(s), 120 Day(s), 150 Day(s), 180 Day(s)","position":1,"value":"180 Day(s)"}],"recurring_deliveries":true,"price_adjustments":[{"order_count":null,"position":1,"value_type":"percentage","value":15}],"checkout_charge":{"value_type":"percentage","value":100}}],"app_id":"294517"}],"content":"\u003ch2\u003eFull Bodyguard 4 Your Immune System\u003c\/h2\u003e\n\u003cp\u003eGet your "fight on" with our blend of 4 unique species of organic mushrooms creating powerful immune benefits. Harness your natural defense with powerful beta glucans, digestive enzymes, fiber, prebiotics, antioxidants and other nutrients to keep your body battle ready.‡\u003c\/p\u003e"}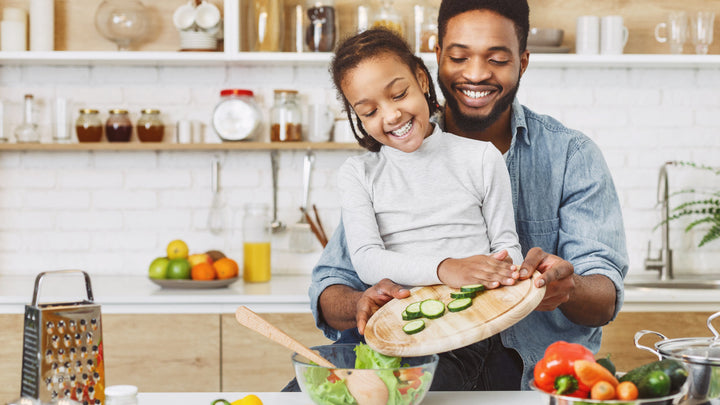 When you think of summer meals, you may already picture plenty of fresh produce and maybe the occasional barbecue, but why not add immune-supporting functional mushrooms to the mix? From Lion's Mane avocado toast to mushroom-infused smoothie bowls, there are a variety of ways to take the summer meals you already love and enliven them with immune-supporting power. To help build your defenses and make your food more interesting, here are five summer recipe ideas to try this year.
Lion's Mane Avocado Toast
In addition to being chock full of antioxidants that support immunity, Lion's Mane mushrooms are a rich source of beta glucans. Beta glucans have been shown to support heart health, promote healthy gut bacteria, and stimulate the immune system to fight infection and fatigue. It's easier than ever to infuse your avocado toast with the power of this functional mushroom. In this Lion's Mane Avocado Toast recipe, the mushroom is in powder form and easily mixed with ghee, lemon zest and sea salt before being spread on your choice of toasted bread. Use your imagination when adding toppings to your toast, although some of our favorites include pickled red onions, sprouts, and sunflower seeds.  
Smoothie Bowls for Immunity 
If you don't know how to make a smoothie bowl with functional mushrooms, don't fret. Smoothie bowls can be as complex or simple as you desire, but the easiest part of all will be adding Om Immune powder. With four unique species of organic mushrooms (Reishi, Turkey Tail, Agaricus Blazei and Maitake), this immunity-supporting blend will empower you to harness your natural defense with beta glucans, digestive enzymes, prebiotic fiber, antioxidants and other nutrients.
To make a smoothie bowl, begin by blending fresh or frozen fruits and veggies with the immunity powder; add in healthy mix-ins like oats, yogurt or coconut cream; and then top with granola, fruit slices, bee pollen or whatever you have in your kitchen. Try this Master Pitaya Colada Smoothie Bowl, swapping the Om Master Blend for the Om Immune.
Immune-Supporting Sauces for Salads and Bliss Bowls 
Functional mushrooms powders add a new depth of flavor and various health benefits to salads and bliss bowls, and are easy to blend into sauces like Ginger Miso, Avocado Cilantro and Thai Peanut Sauce. The Avocado Cilantro sauce uses Reishi, which contains complex polysaccharide compounds to support immunity. The Thai Peanut sauce is powered by Cordyceps, a natural elixir that can help combat illness while increasing stamina and longevity. Simply top veggies and/or greens with one of these sauces for a kick of umami and a sense of extra satisfaction. 
Powered-Up Pasta with Chaga and Reishi 
You can power up a comforting bowl of pasta by adding superfood mushroom powders to homemade pasta sauces. Reishi Marinara uses simple ingredients like crushed tomatoes, Italian seasonings, garlic and Om Reishi powder. The Chaga Pesto uses basil, pine nuts and Om Chaga powder for a hearty meal full of immune support. Best of all, the sauces can be frozen for later use, so make a big batch to last all summer through.
Superfood Salsa 
If chips and salsa are a favorite summertime snack, try this Pumpkin Seed Salsa, which uses Om Immune mushroom blend. In addition to fresh ingredients like Roma tomatoes, fiery habañeros and garlic, this salsa includes pumpkin seeds for a dose of unexpected nuttiness and superfood power.
In addition to adding functional mushrooms to your summer recipes, explore other ways to support your immune system here.
Erica Garza is an author and essayist from Los Angeles. Her writing has appeared in TIME, Health, Glamour, Good Housekeeping, Women's Health and VICE.
References: